Board of Ed names first student representative
This November, the West Essex Board of Education adopted a new policy authorizing one student to be named as a non-voting representative for all board meetings. Senior Lucas Sabol was chosen as this new representative in a school-wide election on Nov. 1. 
"As the student representative, my job is to give the students a voice at the board level," Sabol said. "At Board of Education meetings, I will report student thoughts, ideas and concerns to the board so they are better informed about what goes on inside our school. It is also my job to keep the school informed about what decisions the board makes at the meetings."
Sabol said his goal as student representative is to make a positive impact on the school community and help others. 
"I decided to run for the position of student representative because I wanted to help other students by having a more active role in my school community," Sabol said. "I saw a major opportunity to do so when this position was created as I would be able to give student input to the Board of Education."
Assistant Principal Kimberly Westervelt said she believes that the student voice is important.
"I hope [Sabol] will be able to communicate the student perspective so that we may use this information in our decision-making," Westervelt said.
As student representative, Sabol said he looks forward to gaining new insight and perspectives from other students. He is open to listening to other students' thoughts. 
"I want to better understand the diverse experiences and opinions within our school community, and I believe hearing a variety of different viewpoints would also help increase my open-mindedness," Sabol said.
One of his main responsibilities is to inform the Board of Education about events occurring within the school and to inform the students about board decisions. One of his ideas to carry out those responsibilities is to send out a Google Form survey regularly to collect student input to find a focus that he can present, additionally, Sabol said he plans on emailing students key points from the board agendas so they are aware of recent board decisions that may affect them.
"My top priority is to make West Essex as fulfilling and enjoyable for all students as possible," Sabol said. "I look forward to bridging the gap between the students and the board."
Behind the Byline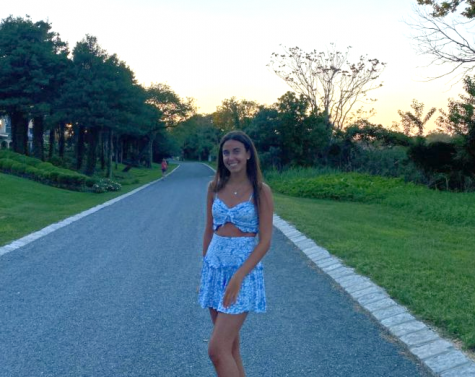 Lily Minish, News & Features Editor
Lily Minish is a News & Features Editor for the 2022-2023 Wessex Wire. She enjoys spending time with friends and family, going to the beach and traveling. Her favorite shows are "Grey's Anatomy" and "Gilmore Girls."