Parkland, Fla., shooter finally faces sentencing
Gunman Nikolas Cruz receives a life sentence in prison, leaving victims families disappointed.
On Nov. 2, families of the 17 people who were killed in the 2018 school shooting in Parkland, Fla., faced the gunman and heard the judge issue a formal sentence of 34 consecutive life sentences in prison without parole. The sentencing was a monumental moment for families to face the killer, Nikolas Cruz, bringing back the memory of the shooting from a tragic Valentine's Day five years ago.
After a three month long trial, a jury decided on a life sentence, shocking the victims' families, who were expecting the highest form of capital punishment: the death penalty. The jury's final vote was 9-3 for the death penalty on Oct. 13, but Florida state law requires a unanimous vote for it to be enacted, according to a Nov. 3 New York Times article. 
Cruz's defense lawyers' only argument against the death penalty was his brain damage from his mother's alcohol consumption during her pregnancy, according to the New York Times.
During the court case, the victims' families berated Cruz as a monster who deserved the ultimate punishment. After all he had done to the victims, many families had hoped for notice of an execution. This was the final time that Cruz was acknowledged in the public eye. It was also the last time that victims' families could address him face-to-face. 
Debra Hixon, whose husband, school athletic director Christopher Hixon, was killed in the shooting, addressed the court and Cruz.
"After today, I don't care what happens to you," she said. "You'll be a number, and, for me, you will cease to exist. You have taken enough from me and my family."
Since the sentencing was announced, victims' families urged  lawmakers to revisit the law of unanimous vote for the death penalty and change it so that it only takes a simple majority. Gov. Ron DeSantis of Florida also said he wants the legislature to reconsider the laws, according to the Times.
Even though the victims' families were able to speak about the trauma and personal experiences they have endured because of Cruz, the judge told the jury that those explanations could not impact their verdict. 
Max Schachter, father of Alex Schachter, who was killed in the shooting, said that he would fight for the juries to consider the words from victims' families, according to a Times article. He said that he does not want another family to go through the trauma he has endured.
"It's not right," Schachter said. "I will work to fix this injustice for the next family."
Behind the Byline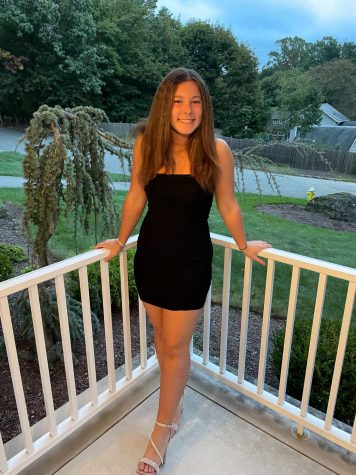 Francesca Loffredo, News & Features Editor
Francesca Loffredo is a News & Features Editor for the 2022-2023 Wessex Wire. She plays tennis and softball for the West Essex team. Francesca loves hanging out with her friends and family, and spending time at the beach.