SPORTS PREVIEW: Hoops returns to West Essex with high expectations
The West Essex boys and girls basketball teams started their 2022-23 seasons on Dec. 15. Both teams start out strong and look toward success for the rest of their respective seasons. 
After an upsetting finale to the boys basketball season last year, losing in overtime in the second round of playoffs, the team sets out for redemption. 
The preseason has been looking good so far. They've had three scrimmages, during which they have demonstrated how well the team works together. 
"We have really good team chemistry," senior captain Corey Resnick said. "I think we're connecting really well." 
The boys value the camaraderie within the team as it provides a positive influence to their play. 
"Everyone's on the same page," Resnick said. "Everyone's working toward the same goal." 
Entering the season on a strong note, prospects are looking good after a crushing win over Glenn Ridge on Dec. 15. Senior captains Joe Ganton and Billy Hicks put up 22 and 10 points, respectively, leading to a dominant win, 54-14. They kept their momentum, winning two more games against Belleville and Verona. 
The girls basketball team also has high aspirations for the 2022 season, with eight returning players looking to win the holiday tournament and more.
"We have five seniors and four of us are starters," senior captain Eliot Biggerstaff said. "There's a really unique feeling to this season because we all want to prove to each other that we can and will succeed."
The girls are known for their speed and athleticism, which will help them succeed during games and overcome challenges that may arise as the season continues.
With the season just starting, varsity head coach Amber Tobia immediately noticed the team's chemistry and unique speed.
"We are going to be smaller than most teams we face, but also faster than most," Tobia said. "The returning players have a great dynamic together, which will be obvious on the court as well." 
Senior captain Olivia Weiss led the way with 17 points in the team's opener against Newark Central, where the girls escaped with a 50-48 win. 
They look to use their close bond and determination to improve throughout the season.  
Behind the Byline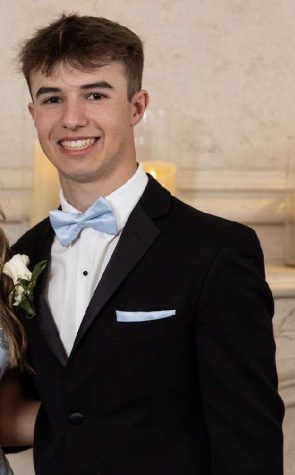 JJ Rella, Managing Editor
JJ Rella is a 2023-2024 Managing Editor for the Wessex Wire. When he isn't playing baseball he's most likely watching the Yankees game at home. He spends a lot of time watching and following other professional sports too, with his other favorite teams being the Packers and Knicks. He also never takes off his wireless beats headphones, listening to Tyler, The Creator, Drake, Frank Ocean and more on timeless loops.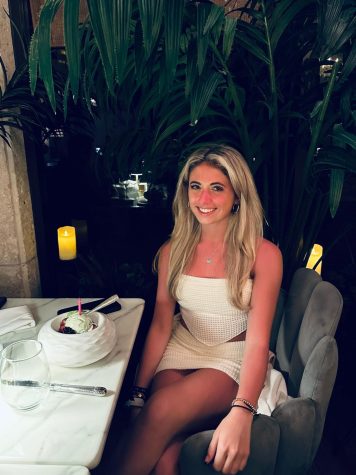 Ava Vigilante, Opinion Editor
Ava Vigilante is a 2023-2024 opinion editor for the Wessex Wire. She enjoys playing soccer, spending time with friends and family, and going to the beach. Her favorite singer is Morgan Wallen.

Brennan Cunningham, News and Features Editor
Brennan Cunningham is a News and Features Editor of the 2023-2024 West Essex Wire staff. When he isn't involved in some music-related activity, or he is spending time with family or friends.