Human rights abuses and corruption prove Qatar to be a controversial World Cup host
In December 2010, Qatar became the host nation of the 2022 World Cup, becoming the first Middle Eastern country to host the tournament. FIFA's decision of selecting any monarchy in the Middle East as a host country was sure to stir up debate, and Qatar was a controversial choice on many fronts. Qatar has received criticism for their anti-LGBTQ+ policies, dangerous conditions for workers and alleged corruption to secure their spot as World Cup host. 
In fact, even Sepp Blatter, president of FIFA when Qatar was chosen as the host for this year's world cup, has come out against the decision. 
  "It was a bad choice," Blatter said at a press conference on Nov 8, "And I was responsible for that as president at the time." 
Many agree with the former FIFA president, especially after allegations that corruption had led to Qatar winning the bid. According to NPR, many officials, both from FIFA and other organizations, have been accused of accepting or soliciting bribes to "help" place the 2022 World Cup in Qatar. In fact, some of the members of the committee who were set to vote on the location of the World Cup were banned from FIFA because of their corruption. 
Rich in oil and natural gas, Qatar was in the perfect position to bribe these councilmen into choosing their country to host. 
In addition to the suspicions around how Qatar became the host country, its controversy has continued into what that means for players, journalists and fans who will travel to the country for the tournament. Qatar has a history of anti-LGBTQ+ sentiment. Same-sex relationships in Qatar are punishable with up to seven years in prison, with many government officials known to consider homosexuality as a sickness. 
In protest, seven European countries were planning to wear "One Love" rainbow armbands over their uniforms during the games. These nations include the Netherlands, Switzerland, Germany, Denmark, England and Belgium. The armbands would feature a rainbow heart with a number one in the middle to signify a belief that love is love. However, FIFA ruled that players will not be allowed to wear such armbands during the tournament. 
Working conditions for workers in and outside of the stadiums are allegedly dangerous with reports coming out detailing practices such as withholding salaries and charging workers to change jobs last year while the stadiums were being built. There have also been allegations of workplace deaths from negligence and overwork. Qatar has denied these allegations. 
Overall, it seems that a small country proved a large controversy during this year's World Cup, with many skeptical of its legitimacy as a hosting nation, and others cheering it on.
Behind the Byline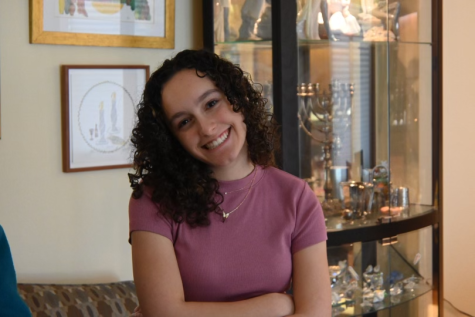 Eliana Rosen, Opinion Editor
Eliana Rosen is an Opinion Editor of the 2022-2023 Wessex Wire. When she isn't spending time with friends and family, she is probably listening to Taylor Swift on repeat. She spends her summers at Camp Ramah in the Poconos, her home away from home.