Marching makes for a memorable Thanksgiving
Seniors Gianna Lodato and Logan Bogumil march in this year's Macy's Thanksgiving Day Parade, becoming the second time in history that West Essex students have this incredible honor. Playing in the parade and being a part of the Macy's Great American Marching Band was a dream come true, they said.
Marching in the parade was very rewarding for both Lodato and Bogumil. They were so proud to be able to play their instruments for the country and be televised nationally. It was very memorable to participate in a once in a lifetime opportunity and be a part of an amazing performance.
"I would always wave to people with my cymbals on," Bogumil said. "A lot of smiling faces made it all worth it, and the Herald Square televised performance was really exciting, and I'm so happy everyone got to see it!"
Both being a part of the West Essex Marching Band for all four years of high school, Lodato and Bogumil are dedicated members of the West Essex music community. Lodato started playing percussion in seventh grade after watching a performance at a West Essex Middle School concert. 
"There was a percussion ensemble, and they played a really cool piece called "'Tiger's Blood," Lodato said. "I was blown away by the performance and knew that I wanted to do that as well."
Bogumil joined the West Essex Band in eighth grade, and music has been an integral part of his life ever since. He even marched in the Bushwackers Drum Corps this past summer which contributed to his cymbal skills. Playing multiple different instruments, Bogumil has learned to transition between different creative outlets and express himself in various ways. 
"It's important for people to know that it's not just about doing something to say you have done it," Bogumil said. "Especially with the Macy's Parade – it's about doing something to not only be a better person yourself, but bring more to the world and others around you."
Being involved and exposed to music has greatly impacted both students' lives by giving  them experiences that they would have never expected to achieve. Music has expanded their creativity.
"Being in music has felt like an outlet for me to be creative and expressive," Bogumil said. "I can see the way my personality almost shifts when I swap between instruments."
Having the opportunity to be a part of the parade brought the two  to new heights with their instrumental experience. They were able to perform with talented musicians around the world. They both said being in the parade allowed them to learn the values of teamwork and determination to bring together the awaited performance for the parade. 
"Everyone in this band are the best high school musicians in the country, so it is very valuable to perform with them because we are all pushing each other to be better," Lodato said.  "It can be a bit intimidating at first because you are surrounded by greatness, but it is very rewarding when we actually work together and develop the performance."
Because of the impact music had on their lives, graduating high school will not signal the end of their musical careers. Lodato hopes to minor in music and Bogumil's experience in the Drum Corps pushed him to want to continue his involvement in the music industry. 
Bogumil and Lodato said they see themselves coming back to the Macy's alumni band to participate in the beloved event again. Due to the great relationships they have formed and the impacts from the music itself, they happily look forward to future possibilities.
  "I absolutely see myself doing that," Lodato said. "Especially due to the amazing bonds I've formed with the people I've spent my past two Thanksgivings with."
Behind the Byline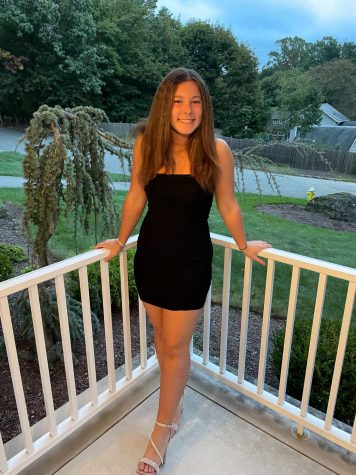 Francesca Loffredo, News & Features Editor
Francesca Loffredo is a News & Features Editor for the 2022-2023 Wessex Wire. She plays tennis and softball for the West Essex team. Francesca loves hanging out with her friends and family, and spending time at the beach.