ARTS COMMENTARY: Ye's prejudiced actions invoke public outrage
Kanye West's anti-semetic remarks and outrageous conspiracy theories continue to drive away more and more of his supporters every day. Countless business partners and social media platforms have removed their affiliation with the singer, but he still continues to speak his so-called "truth."
Starting on Oct. 3, West began sharing his never-ending saga of anti-semetic and racist statements. Alongside politician Candance Owens, Ye wore a shirt with the term "White Lives Matter" printed on the back, a phrase that is directly associated with racism. This expression was created in response to the "Black Lives Matter" movement, as a promotion of white supremacy.
Shortly after, West publicly complained about his contract with Adidas in making Yeezy products, which resulted in Adidas putting their partnership under review. This resulted in a hateful tweet from Ye. "F*CK ADIDAS," he said, "I AM ADIDAS, ADIDAS R*PED AND STOLE MY DESIGNS".
That same day, when discussing his pro-life political views with Fox News reporter Tucker Carlson, West made multiple claims regarding deaths of black people in New York City.
"There's more Black babies being aborted than born in New York City at this point," West said to Carlson. "Fifty percent of Black death in America is abortion."
Continuing to infuriate fans and add to his controversial status, he later stated in the same interview that Lizzo and other overweight people of color are a huge part of the death problem.
On an Apple podcast titled "Drink Champs", Ye discussed the death of George Floyd, the face of the BLM movement. Despite multiple counts of video evidence, West protested that the cause of Floyd's death was fentanyl, rather than Officer Derek Chauvin's pressure on his neck. This remark ensued the removal of the episode on all platforms, and it encouraged Floyd's family to press charges.
After posting a screenshot of a hateful conversation with Sean "Diddy" Combs, West was restricted from posting on Instagram. In the texting thread, Ye promoted greedy and controlling stereotypes of Jewish people.
Adding on to his prejudice against Jews, West made a comment similar to those of Adolf Hitler just two days later on Twitter.
"I'm a bit sleepy tonight but when I wake up I'm going death con 3 on JEWISH PEOPLE," West said. "The funny thing is I actually can't be Anti Semetic because black people are Jew also you guys have toyed with me and tried to black ball anyone whoever opposes your agenda."
These statements resulted in him getting kicked off the app. West's reasoning behind this belief was revealed in leaked footage from his previous interview with Carlson. He claimed that the term "Jew" stemmed from the 12 lost tribes of Judah, which is a belief relating to the Black Hebrew Isrealite movement. Alongside this, he shockingly stated that Planned Parenthood was created to control and eliminate the Jewish population, a false accusation with no basis or reasoning.
West continued to slander Jewish people in his interview with New York Republican politician Chris Cuomo. He disgracefully brought up the supposed "Jewish underground media mafia," calling their actions a form of modern day slavery.
"Black musicians sign to Jewish record labels and those Jewish record labels take ownership," West said, further pushing the negative stereotypes of Jews.
Despite his apology for this tweet on the talk show "Piers Morgan Uncensored," CNN later reported that his 2018 album, "Ye," was originally going to be named after dictator Adolf Hitler. Multiple claims have also been released from West's friends, confirming and highlighting his curiosity with the Nazis..
Directly after his return to both Instagram and Twitter, West started again with his anti-semetic remarks. He uploaded another text thread to Instagram swearing to get the "Jewish business people" to make the music contracts fair. "I am starting to think anti-Semitic means [the N word]," West said also on his Twitter page. This results in his suspension on both social medias, but he recently has returned to Twitter.
Upon his public return, Ye appeared on the right-wing talk show "Infowars," where he discussed his problematic tweets once again. Alongside host Alex Jones, West made his most controversial statement yet. "I see good things about Hitler," West said. "Every human being has value that they brought to the table, especially Hitler."
About two weeks following his Twitter return, Ye tweeted a picture with a picture of a swastika inside the Star of David, and he was once again banned from the app altogether.
Many believe this aggressive and chaotic outburst is a result of a manic episode. Kanye West has been diagnosed with Bipolar disorder, a mental illness that has affected him his whole life. In 2018, West spoke out about how he did not feel like himself on his medication and was going long periods of time without taking anything. Ye's recent statements make it evident that this is one of his manic episodes, considering his past outbursts. His ex-wife, reality tv star Kim Kardashian, spoke out about his disorder on multiple occasions, talking about its effect on both himself and their relationship.
When push comes to shove, Kanye West has made a lot of mistakes. Whether they were because of his mental illness or any other reasons, the public believes his actions are inexcusable. Even though West is slowly returning to social media, millions of his ex-supporters and business partners continue to stay away.
---
Photo Credit: "Kanye West" by taralconley is licensed under (CC BY-NC-ND 2.0)
Behind the Byline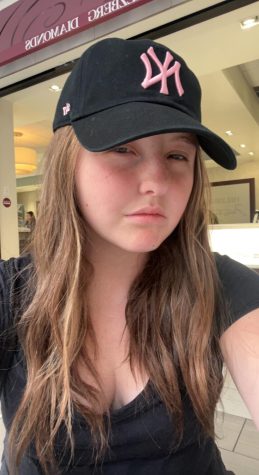 Sophia Nicholls, Arts & Culture Editor
Sophia Nicholls is a 2022-2023 Arts and Culture Section Editor for the Wessex Wire. She plays softball and likes to spend time with her friends and family. Her favorite artist's are Harry Styles and Taylor Swift, and her favorite show is "Pretty Little Liars".