Gunman kills 2 in shooting at a St. Louis high school
Two people were killed and multiple others were injured in a shooting at Central Visual and Performing Arts High School in St. Louis, Missouri, on Oct. 24. The shooter was identified as 19-year-old Orlando Harris, a former student who graduated in 2022.
On Thursday, Oct. 20, Harris was flagged by an FBI background check while attempting to buy an AR-15 style rifle from a licensed dealer. However, he was later able to purchase one from a private seller that same day. Harris's mother found the weapon in their home and contacted the authorities. 
The firearm was removed from their home and arranged to be held with a "third party member," according to an Oct. 25 BBC news article. Harris's family believed that the problem was resolved until he arrived at Central Visual and Performing Arts High School with the gun and 600 rounds of ammunition. 
Before first responders could arrive, 15-year old student Alexandria Bell and 61-year-old teacher Jean Kuczka were fatally shot. There were six other victims that suffered from gunshot wounds. Police arrived at the scene a few minutes after the first gunshot and came into direct contact with Harris. 
A note written by Harris was left in the school and found by authorities. The note allegedly explains his reasoning for the shooting. According to an Oct. 25 BBC news article, it references feelings of unhappiness, loneliness and past struggles with mental health.
Students and staff of Central and Visual Performing Arts Center will be added to the long list of those grieving and healing from a shooting this year, as this is the 67th to happen on school grounds in 2022. This event marks yet another saddening devastation that continues to threaten the safety of students and staff in schools. 
Behind the Byline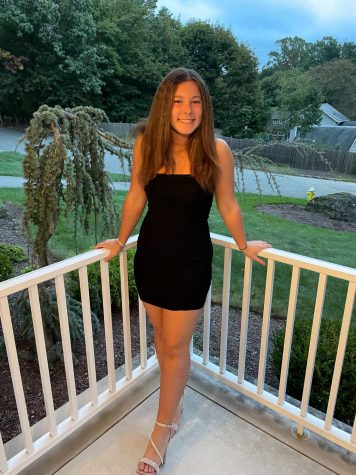 Francesca Loffredo, News & Features Editor
Francesca Loffredo is a News & Features Editor for the 2022-2023 Wessex Wire. She plays tennis and softball for the West Essex team. Francesca loves hanging out with her friends and family, and spending time at the beach.