Beloved star Takeoff's death shocks rap community
Since 2008, the hip hop group Migos has influenced pop culture with their music. Throughout the release of their 12 albums, they have received numerous awards and recognition for their work. Fans everywhere travel all over the world to see Migos and they have received endless support from listeners.`Takeoff', one of the three band members, was tragically killed November 1, devastating millions.
When leaving a party in Houston Texas, Takeoff was shot, alongside a 23-year-old man and 24-year-old woman. Employees of the club reported an argument outside of the party, but it was confirmed that the rapper was not involved and was innocently caught in the crossfire.
Over the course of their 14 years in the limelight, Migos' hit single, "Bad and Boujee," and their second album, "Culture," hit number one on the Billboard charts. They have been nominated for countless awards, including the Grammys and the MTV video awards for their rap songs. They ending up successfully winning 5 BET awards, a Youtube Music Award and the American Music Award for favorite rap band.
Takeoff was loved by many, including fans and performers in the rap community. Both Gucci Mane and Ja Rule shared posts on social media expressing their grief over his passing.
Singer Chloe Bailey and actress Keke Palmer also spoke out about Takeoff's death due to their close relationships with the late rapper. "This is horrible," Palmer said on Instagram. "From the tragedy of the death to the tragedy of there being a video of it online. It's all just tragic and I am so sorry to his whole family and all he touched. Really terrible."
Bandmates Offset and Quavo expressed great sorrow over Takeoff's passing. Quavo shared a saddening letter to the rapper on Instagram and Offset gave a heartbreaking speech at his funeral.
Although his family has not yet spoken out, the world can only imagine the grief they are facing. Millions everywhere mourn Takeoff, but his legacy will live on forever.
Behind the Byline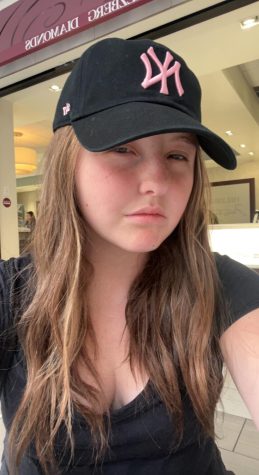 Sophia Nicholls, Arts & Culture Editor
Sophia Nicholls is a 2022-2023 Arts and Culture Section Editor for the Wessex Wire. She plays softball and likes to spend time with her friends and family. Her favorite artist's are Harry Styles and Taylor Swift, and her favorite show is "Pretty Little Liars".