Girls tennis wins big for first time since 2017
Their dominant season comes to a close at the top.
On Oct. 18, the Varsity Girls Tennis Team won the North II Group 2 Championship after a very successful fall season, ending with a record of 10-6. After battling their way to six victories against local opponents throughout the regular season, the team won each round of the state tournament 5-0. In the sectional championship against Bernards, first singles Nitya Vyas and second singles Jordan Cohen won in straight sets; third singles Ava Rapkin won in the third set. The first doubles team of Lindsey Leitner and Gloria Buccino and second doubles, Marlee Perlmutter and Caroline Carpenter, also won in straight sets. For the first time since 2017, the Varsity Girls Tennis Team advanced to the Group Championship. 
Senior captains Vyas, Cohen and Leitner said they are thrilled with the success of the season and sad to see their time with the team come to an end. 
"We walked into our senior season wanting to do our best as a final end, and I think we definitely accomplished that through our state title," Vyas said. "Our team this year definitely came together and it really showed. I'm lucky to have had [this] experience; it taught me a lot and gave me some of the best memories."
The team has gotten closer over the course of the season, thinks of themselves as a family and credits their success to their close knit community and the special atmosphere they have created. After their win, the team went to local restaurant Nikko Hibachi to celebrate. Bonding over meals and bus rides, the team has become so much more than a group of people who play tennis together. 
"I've had so much fun the past four years on the team," said Buccino, a senior. "We spend so much time together on and off the courts and I've enjoyed every second of it." 
Six out of the seven starting players this season were seniors, and all three captains have been on the varsity team since they were freshmen. Their teammates said that their energy and talent made them beloved by all. 
"I am so lucky to be a part of this team," junior Marlee Perlmutter said. "These seniors have made this year so memorable."
The team has been recognized by many for their hard work and dedication. NJ.com called their win against Bernards "very impressive." 
Head coach David Semaya said he's proud of the girls and the mark they have left. 
"This year we were just ready for the challenge," Semaya said. "I think this group deserves it. They deserve to have a legacy."
Behind the Byline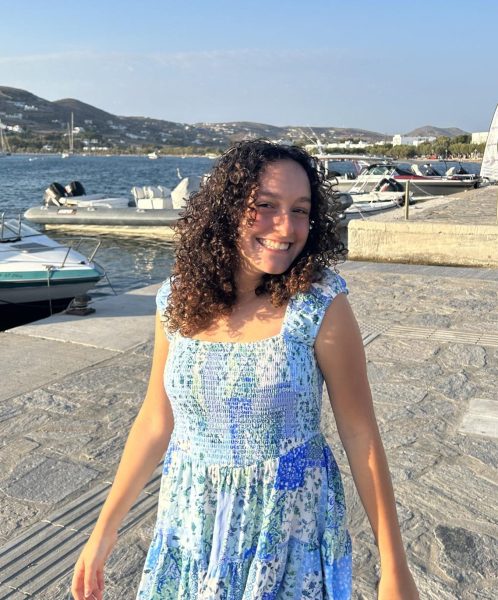 Eliana Rosen, Editor in Chief
Eliana Rosen is an Editor in Chief of the 2023-2024 Wessex Wire. When she isn't spending time with friends and family, she is probably listening to Taylor Swift and Noah Kahan on repeat. She spends her summers at Camp Ramah in the Poconos, her home away from home.