Blink-182 reunion and new tour has fans asking, 'What's my age again?'
A Kardashian wedding, U.F.O. research and cancer treatment: After a crazy seven years, iconic pop punk act Blink-182 is back together as Tom DeLonge rejoins Mark Hoppus and Travis Barker. The band announced their comeback on Oct. 11 with a childish video simply captioned "We're coming. Tour's coming. Album's coming. Tom's Coming." That same week, they released their new single, "Edging," with a music video and followed up with tour dates. But this isn't the first time the band has reunited; DeLonge first left the band in 2005, then rejoined in 2009 and then left again in 2015.
From indecent jokes to lyrics that seem to be written by a punk teen outcast, the reunion feels like a glimpse into the past. Though "Edging" cannot compete with the masterpieces that shined in 1999's "Enema of the State" or the cryptic lyrics in 2003's self-titled "Blink-182," it's the closest they have gotten to capturing the same energy. "Nine," released in 2019, had a disappointing lack of creativity and girth. The vocals seem faded and the songs are almost indistinguishable from each other. Like any rock band during the late '90s and early 2000s, the voices of the vocalists are what made Blink-182's music sound unique. Without Tom DeLonge, there was no way to replicate what the band used to be. Given the band's on-again, off-again history, some fans may find it tough to feel hopeful for the future, but the nostalgia for that early-2000s-era sound is hard to resist.
Behind the Byline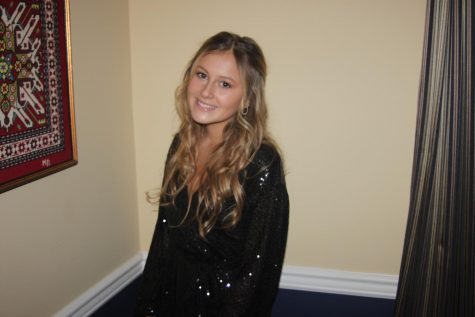 Brooke Murphy, Editor in Chief
Brooke Murphy is a 2022-2023 Editor in Chief for the Wessex Wire. She enjoys spending time with friends and traveling with her family. Brooke also plays lacrosse for the school and her favorite show is "The Office".