Intense rivalry ends in the field hockey Knights' favor
Over the course of their successful careers, West Essex and Oak Knoll have fostered an intense field hockey rivalry, and this year the Knights have claimed the victory. Both programs are known for their strong team chemistry as well as high caliber performances, intensifying the fued. 
On Oct. 3, West Essex took down the previously ranked No. 2 team in the state by a score of 2-1. After a low-scoring first half, the Knights came out hot and put two goals in the back of the cage in the third quarter, stealing the lead heading into the final 15 minutes. Senior captain Cielle McInerney knocked both goals in to create the leg up that the Knights needed. 
"It was actually the most amazing feeling ever," McInerney said after the victory. "It was something that we had worked for all season and offseason, so when it came time for game day, we really took it into our own hands." 
After allowing one goal in the first quarter, junior goalkeeper Abby Zanelli held strong in cage for the rest of the match. With the help of a terrific performance by the defense, she only allowed one goal and saved 21 shots. 
This victory solidified West Essex's position as a top contender in the state, with a ranking of No. 3. Heading into the county tournament, this victory created immense momentum for the team, which lead into WEFH's impressive win over Montclair in the Essex County Final 8-0 just a week and a half later.
Behind the Byline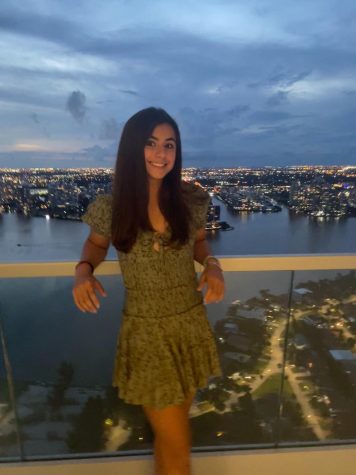 Jordan Cohen, Senior Chief Sports Editor
Jordan Cohen is a  2022-2023 Sports Editor for the Wessex Wire. She loves to play tennis, basketball, and lacrosse for the school. Jordan also enjoys hanging out with her friends, watching Netflix, especially two of her favorite shows "Grey's Anatomy" and "The Vampire Diaries".