'It Starts With Us' set to reignite beloved story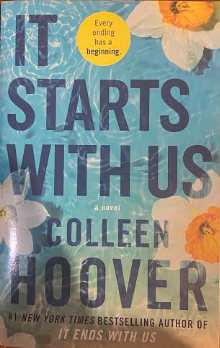 Colleen Hoover: a formerly underground author that has risen to a household name with more than 20 million copies sold. Hoover, widely-known as a romantic novel powerhouse who's impressive work has rightfully filled bookshelves worldwide, never disappoints with bestseller after bestseller – but her 2016 masterpiece chart-topper "It Ends with Us" remains her most renowned. The inspirational page-turner stole the hearts of readers worldwide, and touched the lives of millions with its meaningful portrayal of a courageous narrator breaking the cycle of abusive behavior in her family.
Fans have attempted to decipher what comes next for the admirable protagonist, Lily Bloom, as she embarks on her future endeavors. Lucky enough, readers are no longer left wondering where the puzzle pieces fit with the Oct. 18 release of "It Starts with Us." The highly-anticipated sequel answers readers' lingering questions and quenches their curiosities surrounding the contents of this universally admired paperback perfection.
"It Ends with Us" was beautifully crafted with heartache, passion and raw emotion. Within the sequel, Hoover turns the tables and provides Lily with the happy ending she has deserved since her story first began, reviving her story as a lighthearted tale. This switch in gears is so impactful because it exhibits to readers that even though an individual can undergo an experience so tragic it nearly shatters them, hope is not lost: they have the ability to find themselves and their joy again.
The novel broadens horizons through including the perspective of Atlas, Lily's childhood love who has found his way back into her life, along with her own. Readers have the unique opportunity to view the story from multiple lenses, and gain a deeper understanding of the two characters who always seem to be brought together by fate.
The sequel intends to provoke a "feel-good" aura. It causes the reader's hearts to skip a beat rather than pound with intensity, and proves that Hoover's thematic versatility is a remarkable asset to her one-of-a-kind literary flare.
Behind the Byline

Rachel Levine, Editor in Chief
Rachel Levine is a 2022-2023 Editor in chief for the Wessex Wire! She enjoys running, going to the beach, and listening to music. She also loves spending time with her family and friends.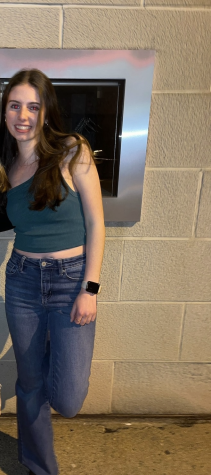 Sophia Rosen, Apprentice Editor
Sophia Rosen is an apprentice editor on the 2022-2023 Wessex Wire. In her freetime, she enjoys playing tennis and hanging out with her friends. Fun Fact: Her favorite ice cream flavor is rocky road.