Fall foods for the season
Autumn comes with lots of fun: pumpkins, falling leaves, and, most important, delicious food. Here are some fall items to try and others to skip.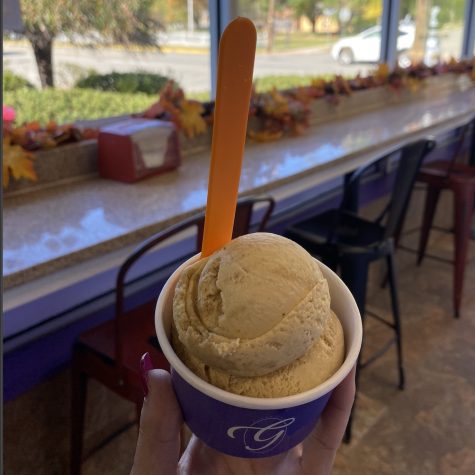 Guerriero Gelato: Pumpkin Pie Ice Cream 5/5
Trying a pie-flavored ice cream is bound to come with some hesitancy, but Guerriero Gelato's Pumpkin Pie Ice Cream did not disappoint! With the perfect balance of pumpkin flavoring and cinnamon cookie crumble, this flavor is a delectable choice. Not being too overpowering or sweet allows for any taster to enjoy this ice cream.
Playa Bowls: Jack-O-Lantern Açai Bowl 5/5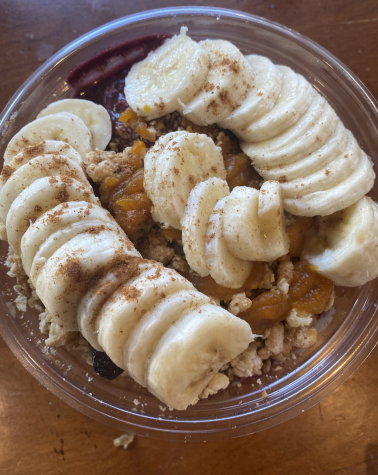 The bowl has an açai base and is topped with bananas, pumpkin butter and cinnamon. You might think these toppings don't fit with a summery smoothie, but the flavors complement each other well. The bowl is a little cold for this time of year, but the pumpkin butter and cinnamon add a cozy feel and the bananas add the perfect texture to round out this autumn treat.
Dunkin': Pumpkin Munchkin 4/5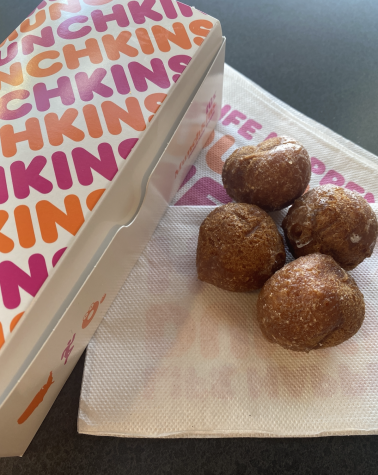 Dunkin' is known for their munchkin doughnut holes, and these lived up to their reputation. The inside had a strong, but not overpowering pumpkin flavor with a perfect cakey consistency, resembling that of a homemade pumpkin bread. While the glaze was a little bit too sweet, the doughnut holes were definitely worth having this season. 
Starbucks: Pumpkin Cream Cheese Muffin  2.5/5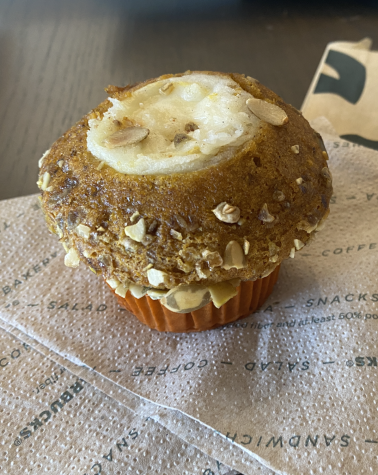 This pumpkin muffin is topped with cream cheese frosting and simply does not cut it as a cozy autumn snack. The frosting has a grainy consistency and is somewhat bitter. The sliced almonds were an unnecessary addition that messed with the consistency of the muffin. However, the subtle pumpkin flavor helps to elevate the dessert. 
Zest: Pumpkin Bread 2/5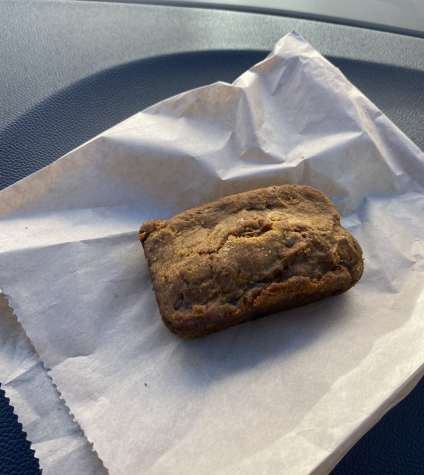 While this pumpkin bread from local business, Zest, is a great healthy alternative to regular pumpkin bread, it tastes a bit bitter and not exactly sweet. However, this dessert provides the fall experience without additives and sugar! 
Behind the Byline
Gabby Angelo, Opinion Editor
Gabrielle Angelo, but you can call her Gabby, is an Opinion Editor for the 2022-2023 Wessex Wire! She likes to play volleyball for her club team and spend time with friends at the beach. Her favorite show is "The Vampire Diaries" and she loves to watch scary movies!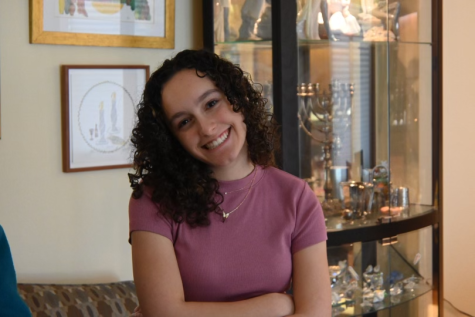 Eliana Rosen, Opinion Editor
Eliana Rosen is an Opinion Editor of the 2022-2023 Wessex Wire. When she isn't spending time with friends and family, she is probably listening to Taylor Swift on repeat. She spends her summers at Camp Ramah in the Poconos, her home away from home.