The countdown to "Midnight" was worth the wait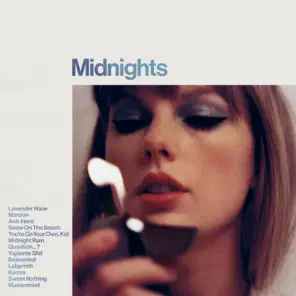 As the clock strikes midnight, the anticipation comes to a close and streaming platforms are instantly flooded with millions of hits. Released on Oct. 21, Taylor Swift's "Midnights" immediately began to break records and overload Spotify. With her country background long in the past and her more recent trips into pop and alternative closer in the rearview, the world-renowned singer-songwriter dips her toes into techno-pop with "Midnights." Her tenth studio album and first brand new one since 2020's "Evermore," it's Swift's shortest thus far, but nonetheless one of her best. 
Although the regular record is extremely short at 44 minutes, Swift added additional songs to a deluxe "3am edition" of the album, released just three hours after the midnight release of the original. The highlights on "Midnights" overall are very subjective, as there is not one bad song. But "You're On Your Own, Kid" is an unsurprising album favorite, as it is the fifth track on the record – and, as has become Swift's tradition, the landing spot for the album's most depressing, gutwrenching, make-me-feel-good-about-feeling-bad ballad. "You're On Your Own, Kid" certainly didn't break the trend. The song discussed themes of loneliness and insecurities, ones which many listeners can resonate with. The song has an upbeat melody paired with knife-twisting, powerful lyrics, something we see often in Swift's music 
Another album high is "Sweet Nothing", a romantic journey through the idea of appreciating the small moments in a relationship. This sweet, lighthearted track was a classic love song, co-written by William Bowery, aka Joe Alwyn, Swift's boyfriend. The track perfectly encompasses the feeling of being in love with pensive lyrics and a slow melody. "Sweet Nothing" is what made the album for me, as it balanced out the vengeful techno songs elsewhere on "Midnights" with a loving tune.
"Karma" discusses revenge and women's empowerment, similar to many songs featured in 2017's "Reputation". I enjoyed the creative lyrics and the spiteful power in Swift's tone. Overall, the song was simply fun to listen to.
The only thing "Midnights" seems to lack is a meaningful feature. Hopes were high for "Snow On The Beach" featuring Lana Del Rey. Although Del Rey's touch consisted mainly of background vocals, she still brought an angelic elegance to the track. The vocals and harmonies perfectly encompassed the feeling of a snowy winter night, but Del Rey's lack of prominence left fans with high expectations disappointed. The song was overall boring, as people were expecting much more from a collaboration of two powerful female singers. 
Other songs that seemed to lag behind the rest of the album were "Glitch" and "Labyrinth." While not necessarily bad, they just feel a bit repetitive and forgettable. Themes of revenge and empowerment emerged in this album more prominently than in previous records, although the ideas of romance and heartbreak, which Swift is a seasoned veteran in writing about, remained. This is not a bad thing, however, because she knows how to perfectly construct these hopeless love songs. 
Swift delved into her greatest trauma, heartbreak and intrusive thoughts in this album. The personal look into her life, however, felt more empowering than sorrowful. Instead of wallowing about her insecurities, the lyrics of the album displayed Swift's optimism. "Midnights" encompassed a '70s vibe, with electropop production and beautifully depressing lyrics. The album overall is nothing like any of Swift's previous work, proving Taylor Swift's versatility. Counting down the hours until the clock struck 12, fans will find "Midnights" was worth the wait.
Behind the Byline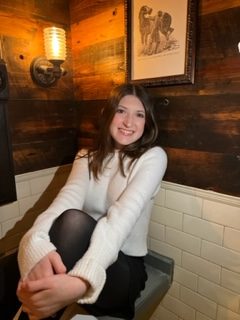 Molly Wolf, Arts & Culture Editor
Molly Wolf is a 2022-2023 Arts & Culture Section Editor for the Wessex Wire. When she is not spending time with her friends and family, she is usually scrolling through TikTok or listening to music. Her favorite music artists include Taylor Swift, Harry Styles and One Direction.