Iranians fight for freedom in fiery protests
Following the death of a 22-year-old woman under questionable circumstances, protesters in Iran spent much of September and October leading fiery protests in cities over the bankrupt economy and strict religious rules.
Mahsa Amini was arrested on Sept. 16  by Guidance Patrol, the country's morality police, for being improperly dressed, according to a Sept. 24 report from The New York Times. Despite being fully covered with loose clothing and wearing a head covering, she was taken to a detention center to be re-educated—but days later, she was proclaimed dead while in police custody. Iranian police claim she died after suffering a heart attack, but eyewitnesses reportedly said she was severely beaten and died as a result of police brutality.
The uprising in reaction to this event has captured national attention, resulting in massive waves of anti-government protests such as women taking off and burning their headscarves or hijabs.
"My thoughts are with the women of Iran as I would like to see greater gender equality and people having the freedom to express themselves as they wish," West Essex history teacher Gary Colucci said. "However, I am concerned for the safety of the women considering the past and present actions of their government toward protestors."
There has been a long fight for democracy in Iran. Resistance toward the Supreme Leader Ayatollah Ali Khamenei and the Guidance Patrol has elicited protests by high school students, oil workers and women marching without their head coverings. 
Across the country, protests are happening in many different ways. In Tehran, 30 women chanted "death to the dictator" without their headscarves, according to a Sept. 24 New York Times article. Other women are continuing their lives normally, but are not wearing their hijabs in silent protest. In front of the Iran Central Bar Association, lawyers peacefully protested by chanting "Women, life, freedom." These protests are not going unnoticed as more people continue to join the fight.  
Iranian security is attempting to stop these protests through lethal force. Police in Iran were beating female protesters, according to witnesses. Despite this, protests are ongoing. Iranians have still continued to fight with no sign of stopping. 
"This topic is an example of the fight for gender equality around the world and a cautionary tale for when government and religious practices become entangled," Colucci said.  "I believe the Iranian regime will continue to impose its will on their people. I hope that this episode convinces more Iranians to push for change." 
---
Photo Credit: "Iran Protests" by Taymaz Valley is licensed under (CC BY 2.0) 
Behind the Byline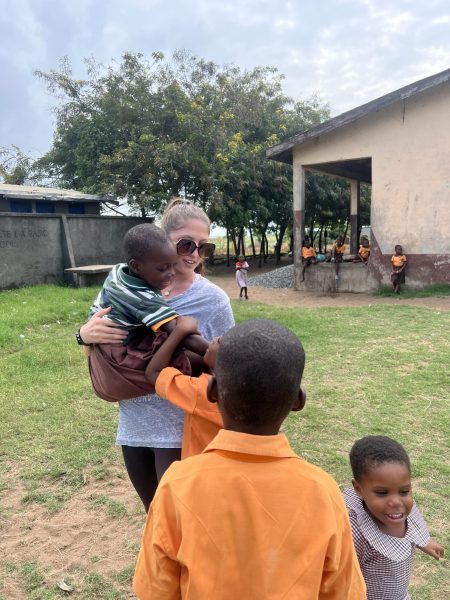 Sophie Herman, Sports Section Editor
Sophie Herman is a 2023-2024 Sports Section Editor for the Wessex Wire. She enjoys running, traveling, and listening to music.