Arctic Monkeys' "The Car" drives into our playlists
Four years after the release of "Tranquility Base Hotel & Casino," indie rock band Arctic Monkeys  made a comeback with their newest album, "The Car" on Oct. 21.  
The tracklist consists of 10 songs, with track 1 and track 5 already being released as singles. "There'd Better Be a Mirrorball," the first single, was released on Aug. 29. This song classifies as a Jazz song, exemplifying fun '70s vibes. The old-fashioned nature provides a unique nostalgic feeling that older listeners are likely to connect to.
The second single, "Body Paint," was released on Sept. 29. This tune was extremely mellow, as the instrumentals were mostly limited to a piano. Similarly to the first track, the vocals stick to a jazzy tune that  creates a soothing and relaxing energy. Alex Turner, the guitarist and frontman of the band, wrote all 10 songs on the album with help of producer James Ford. Previously, Turner had written and produced some of their most popular singles. 
"The Car" seems to perfectly replicate the energy of  "Tranquility Base Hotel & Casino," including many guitar riffs and the original rock vibe. Since the last album was so popular, it appeals to these same preferences. The lyrics take viewers through the struggles Turner faced in his relationships. Besides love and desperation, the album expresses themes of loneliness and paranoia. "Sculptures of Anything Goes" connects to listeners on a personal level, hitting them with the reality of their own anxieties. The remainder of the album fits into both funk and rock, conveying a unique mix that flows consistently throughout the whole track list. 
Beginning this November, the band will embark on their South American and Australian tour. In April 2023, they will resume performing in Europe and then again in September for their North American supporters. 
Fans all over the world were ecstatic to hear about this album's release and have already began to scramble for concert tickets. Arctic Monkeys has once again created an extremely successful record of  love and jazz vibes, leaving fans with high hopes for the future.
Behind the Byline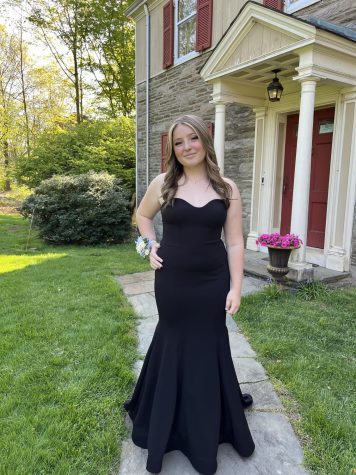 Sophia Nicholls, Arts & Culture Editor
Sophia Nicholls is a 2023-2024 Senior Chief Arts and Culture Editor for the Wessex Wire. She likes to spend time with her friends and family. Her favorite artist's are Harry Styles and Taylor Swift, and her favorite show is "Pretty Little Liars".