It's all a bunch of "Hocus Pocus": new movie is filled with nonsense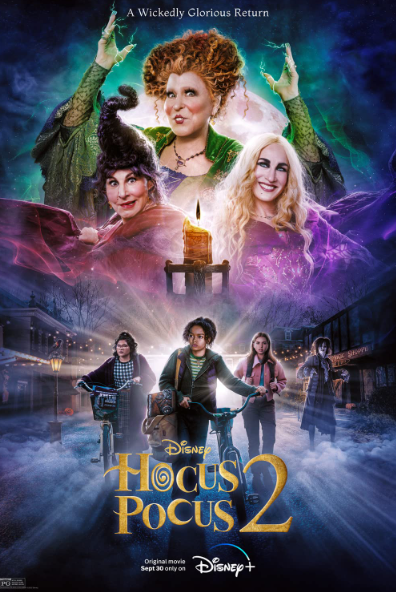 Nearly 30 years after the release of Disney's cheesy-yet-classic halloween film "Hocus Pocus," the beloved original cast returns for a sequel. "Hocus Pocus 2," released on Sept. 30, nostalgically reunited fans with the original cast members. However, the movie tried too hard to incorporate modern aspects and seemed to miss the mark. This was one of the worst sequels up to date, and I strongly do not recommend a watch. 
Hollywood icons Bette Midler, Sarah Jessica Parker and Kathy Najimy return to the film, once again playing Winifred, Sarah and Mary Sanderson, a group of child-hungry witches. Their amazing acting was one of the film's few positive attributes, yet even their talent cannot make up for its mediocre young actors and poorly developed plot. The unconvincing acting done by a majority of the cast ruins the film even more. 
The film takes place in modern day Salem, where two teenagers accidentally revive the sisters with a black flame candle. Becca and Izzy must team up with a childhood friend, Cassie, in order to protect the mayor and defeat the sisters before they discover a way to stay in Salem forever and wreak havoc to the town. 
The end of the film provides a cheesy Disney ending, in which the villains are overcome for good with one final send off. A main character discovers a hidden secret and three old friends reunite and forgive one another for their differences. A predictable ending is common in many films, but this ending was accompanied by bad renditions of modern songs, multiple plot holes and the cringey combination of 300 year old witches in modern day America. For example when the witches step foot in a modern day Walgreens, the sisters are bewildered by the modern objects and attempt to eat skincare products. 
Although the movie attempts to draw in viewers using nostalgia, this is not strong enough to get audiences through even the first fifteen minutes. This may just be my interpretation of the film, however, as I am not the intended audience. 
The movie was made for young viewers to get a taste of old characters, as well as for older viewers to relive their childhood. I did not grow up on this movie, nor am I young enough to innocently enjoy it. If you are part of the intended audience, then the film may be more enjoyable.
Still, nothing about the movie is especially remarkable. The acting of the Sanderson Sisters holds up and remains notable, but few other aspects of "Hocus Pocus 2" live up to the original.
Behind the Byline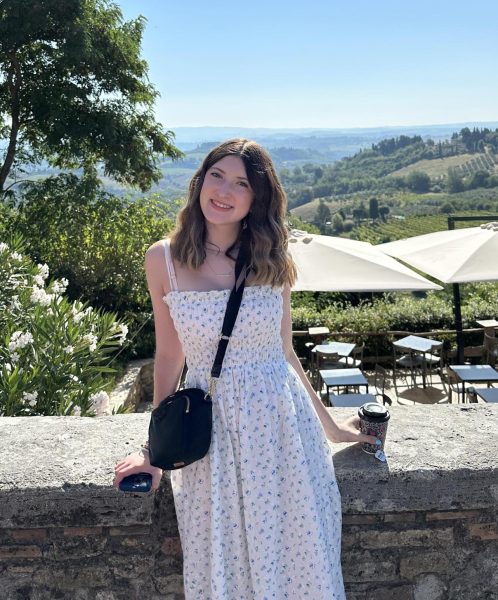 Molly Wolf, Managing Editor
Molly Wolf is a 2023-2024 Managing Editor for the Wessex Wire. When she is not spending time with her friends and family, she is usually scrolling through TikTok or listening to music. Her favorite singer is Taylor Swift and her favorite TV show is "Gilmore Girls."