REVIEW: 'Don't Worry Darling' will exceed your expectations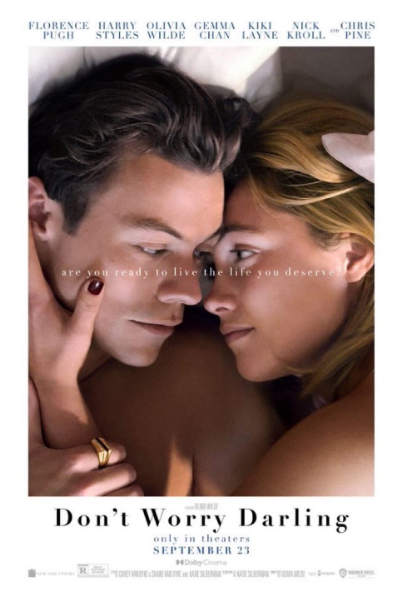 It's like clockwork. Wives wave goodbye to their husbands as they speed out of driveways on their way to work. They spend their days scrubbing tile, vacuuming carpets and wiping windows. Husbands work all day long, returning home just in time for dinner. The sun always shines, and there is never a cloud in the sky. It seems like a utopia, until the truth is revealed.
After its announcement in July 2019, fans all over the world have been anticipating Harry Styles and Florence Pugh's return to the big screen in "Don't Worry Darling." Despite the backlash the cast received about their acting abilities after the trailer's release, the cast proved critics wrong with their stellar performances in the film.
Jack (Styles' character) and Alice (Pugh's character) live in a so-called "perfect," old-fashioned neighborhood alongside Bunny and Frank, portrayed by Olivia Wilde and Chris Pine. While the men go to work, the women stay home to cook, clean and take care of the children. While most of the wives don't ask any questions, Alice begins to wonder what the men are really doing when they leave for work each morning.
Considering her popular roles in both "Midsommar" and "Black Widow," Pugh was expected to steal the show, and she did. Florence's acting completely outshines everyone else's, and was a big reason why the movie was executed so excellently. Specifically, in the ending scene of the movie, Florence expressed all of her character's emotions astonishingly, including sadness, rebellion and fear.
Styles's acting was mediocre, something expected from his first starring role. He provided his character with the looks and personality necessary for the film, without making it obvious that he has never been the lead before. There is definitely work needed, but his potential shines throughout the movie. Wilde and Pine's characters have the manipulative and convincing personalities needed for this film, thus pulling the storyline together.
The complex plot makes the film difficult to follow and the ending is not entirely clear. For the most part, the deeper meaning of the events are up to the fans' interpretations. The ending of the film allows fans to create their own perceptions of the outcome, enhancing each viewer's experience.
In the end, this film exceeded expectations from fans and critics alike, once again showcasing Pugh's incredible skills and giving Styles an opportunity to enter the acting world.
Behind the Byline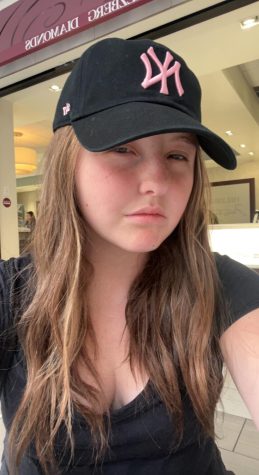 Sophia Nicholls, Arts & Culture Editor
Sophia Nicholls is a 2022-2023 Arts and Culture Section Editor for the Wessex Wire. She plays softball and likes to spend time with her friends and family. Her favorite artist's are Harry Styles and Taylor Swift, and her favorite show is "Pretty Little Liars".