Biden plans to wipe significant amounts of student loan debt
President Biden announced on Aug. 24 his student loan forgiveness plan, which aims to cancel $10,000 in student debt for Americans earning $125,000 or less per year and $20,000 for those who had received a Pell Grant for low-income families. 
This student loan debt plan arose after months of deliberation in the White House. However, the debt forgiveness is less than what some Democrats had been pushing to achieve. 
Biden had been unsure of how to meet the desires of progressive Democrats who believe that without debt forgiveness, there will be significant racial disparities in the economy. On the other hand, critics of the plan claim that debt forgiveness is unfair to those who already had to focus on spending less money than they once had in order to pay for college. The other concern raised by economists is that the plan will cause inflation to rise, an already ongoing issue in the last year, since consumers will have more spending money available, according to an Aug. 24 report from The New York Times. 
Although Biden's plan will benefit millions of Americans, it will not directly help the many Americans who do not attend college. But, the plan focuses on lower-income college graduates and dropouts, especially those who grew up in lower-income families. In comparison to previous debt forgiveness plans, Biden's is much more focused on middle-class and lower-income households. 
Biden also said he wanted to enact a new rule to restrict future payments on college loans to no more than 5 percent of a borrower's discretionary income, down from between 10 percent and 15 percent now, according to an August 25 New York Times article. 
While it fulfills one of President Biden's campaign promises to help graduates who are struggling to pay off their debt, the plan is projected to cost the federal government between $300 billion and $500 billion. 
Enacting such a plan through emergency executive powers has raised questions about whether Biden has the authority to do so on his own, and many expect lawsuits and a protracted legal battle, including by those who stand to lose financially from the plan, according to a Sept. 1 New York Times article. For example, those who might try to claim such damages include loan servicers who will lose processing fees or lawmakers who view the policy as an infringement on congressional budgetary authority.
There is still some uncertainty about whether the plan will be implemented. Biden is enacting it through executive action because it seems to lack the support to pass in Congress, and opponents, as stated above, are likely to challenge it in court. 
---
Photo Credit: "Joe Biden" by Prachatai is licensed under (CC BY-NC-ND 2.0)
Behind the Byline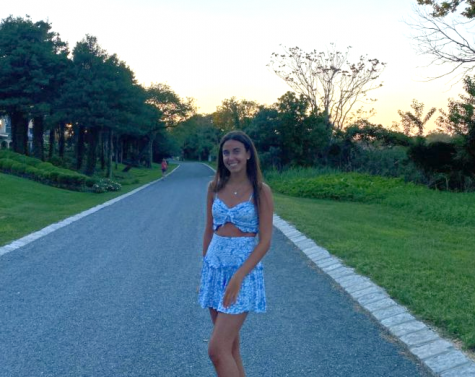 Lily Minish, News & Features Editor
Lily Minish is a News & Features Editor for the 2022-2023 Wessex Wire. She enjoys spending time with friends and family, going to the beach and traveling. Her favorite shows are "Grey's Anatomy" and "Gilmore Girls."