Depp wins $15 million in defamation lawsuit
Johnny Depp won $15 million in his defamation lawsuit against his ex-wife Amber Heard on Wednesday, June 1, 2022.
The case began when Depp sued Heard in 2018 for $50 million after she referred to herself as a "public figure representing domestic abuse" in her Op-Ed for the Washington Post. Heard counter-sued Depp for $100 million. After facing the impact of Heard's article on his job opportunities and fan support, Depp knew that it was time for him to share his side of the story.
With a standard start to the trial and the infamous uncertainty surrounding defamation cases, fans were skeptical of what the result would be. It has been notoriously difficult to win defamation cases, often due to the lack of substantial evidence and the strength of the first amendment; however, Depp's lawyers did not let this phase them. The brutal and unyielding cross-examination from Depp's lawyer Camille Vasquez led to the entire audience and jury questioning Heard's credibility and honesty. Vasquez highlighted promises and statements of Heard's that were never completed and were not completely true, as well as convincing the jury that she was twisting her questions to cover up her false claims.
While Elaine Bredehoft, Amber Heard's lawyer, was completing her cross-examination of Depp, Vasquez continued to make objections that were sustained by the judge. This made it extremely difficult for Bredehoft to discredit Depp, let alone even ask all of the questions she had planned.
With the exception of one witness, the majority of those called to the stand shared stories that supported Depp. Laurel Anderson, Depp and Heard's therapist in 2015, explained the mutually abusive nature of the marriage, although she also noted that the majority of confrontations were instigated by Heard, with Depp trying to "de-escalate" the situation. Nurse Debbie Lloyd was also involved slightly with the couple and agreed with Anderson's assessment. According to Newsweek, she describes the entire relationship as "toxic," but most of the altercations were initiated through Heard's actions.
From a different perspective, there were some witnesses who were present at times when Heard actually assaulted Depp. The manager of Depp's private island, Tara Roberts, and Travis McGivern, a member of Depp's security team, both claimed to watch Heard throw a can at Depp, leaving him with a bruised nose.
The combination of witness testimonies, Vasquez's cross-examination and Heard's inconsistency ultimately led to the jury's decision that Heard's Op-Ed was defamatory.
---
Photo credits: "Johnny Depp" by Asim Bharwani is licensed under (CC BY-NC-ND 2.0) 
"Amber Heard" by Gage Skidmore is licensed under (CC BY-SA 2.0)
Behind the Byline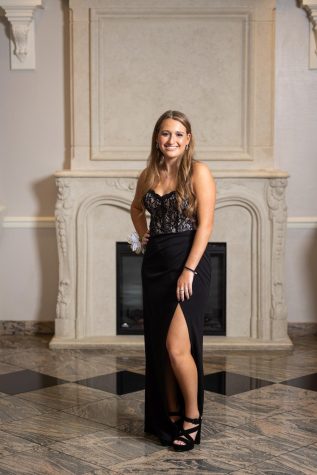 Lindsey Leitner, Managing Editor
Lindsey Leitner is a Managing Editor for the 2022-2023 Wessex Wire.  She enjoys spending time with her family and friends and playing on the school tennis team.  In her free time, she likes to watch Netflix, read, and play with her dog.