Tulsa, Okla., shooting leaves 4 dead
In the latest mass shooting to shock the nation, a gunman opened fire in a medical building in Tulsa, Okla., on June 1, killing four people and injuring several others before taking his own life, according to authorities. 
Capt. Richard Meulenberg of the Tulsa Police Department said the attack was not random, according to a June 1 New York Times article. The gunman, 45-year-old Michael Louis, bought a semiautomatic rifle shortly before the attack, specifically looking for his doctor Preston Phillips, Tulsa Police Chief Wendell Franklin told reporters according to a June 2 Washington Post article. He killed Phillips, as well as another doctor, nurse and a man accompanying his wife to an appointment.
According to authorities, Phillips operated on Louis on May 19 and called several times after his release complaining of pain and asking for treatment. One day before the shooting, Phillips saw the patient. The next day, Louis called again in pain, asking for additional aid, according to a June 2 Washington Post article. Police continue investigating the source of Louis's discomfort, suggesting that it may have been the result of opioid addiction. 
Police also recovered a letter the gunman wrote which described his plans to kill Dr. Phillips and anyone who came in his way, according to a June 2 Washington Post article. 
The shooting came just eight days after a mass shooting in Uvalde, Texas, and 18 days after another in Buffalo, N.Y. In response to the recent influx of shootings, in a speech, President Biden urged Congress to ban assault-style weapons, expand background checks and pass "red flag" laws, according to a June 2 New York Times article.
Behind the Byline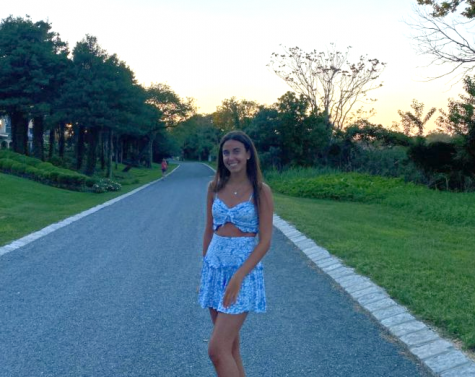 Lily Minish, News & Features Editor
Lily Minish is a News & Features Editor for the 2022-2023 Wessex Wire. She enjoys spending time with friends and family, going to the beach and traveling. Her favorite shows are "Grey's Anatomy" and "Gilmore Girls."