NEWS COMMENTARY: Elon Musk's bid for Twitter poses disinformation risk
Tesla and SpaceX CEO Elon Musk offered $44 billion to Twitter shareholders in exchange for 100 percent of the company. On April 14, he attended the TED2022 Conference in Vancouver, Canada, where he expressed his goals to privatize the large corporation, giving him the ability to make changes to the app without being held back by regulators. 
In the past, Musk described himself as a "free speech absolutist," clarifying his intentions for the app.
"Is someone you don't like allowed to say something you don't like?" Musk said at the conference. "If that is the case, then we have free speech. It's damn annoying, but that is the sign of a healthy, functioning free speech situation." 
On April 25, Twitter's board of directors unanimously accepted the deal to be spearheaded by Musk, but the deal has been placed on hold since May 13 due to reports of Musk inquiring about spam bots on the platform. 
"Twitter deal temporarily on hold pending details supporting calculation that spam/fake accounts do indeed represent less than five percent of users," Musk tweeted.
On May 21, Musk responded to a tweet agreeing that a discount equal to the number of spam bots that are active on the app should be applied unless that amount is less than five percent. Still, he has publicly stated that he remains committed to the acquisition of the app. 
Musk plans on loosening restrictions on what users can and cannot post on Twitter. While this may benefit free speech, it is likely to be taken advantage of. Removing these restrictions gives users vast resources that some argue will be used to spread disinformation.
Musk has also stated that he would allow tweets that fall in a "gray area" to exist online when previously, anything considered false would have been taken down. One of the Internet's greatest flaws is the misinformation that can be found on it, and with more relaxed restrictions, the problem will likely worsen.
West Essex media center specialist Rosemary Rich is well-versed in media literacy. A large part of her job is teaching both students and teachers how to critically think about media in order to determine its reliability. She said it's vital to recognize the dangers and difficulties that can arise with anyone outside of the government having control over free speech on social media.
"There's that balance that we're constantly struggling with," Rich said. "I think we are going to continue to struggle with it, given that one person or a company is controlling [free speech] on a certain platform. So that's the question. Whoever owns the platform—then are they the one regulating our speech?"
Whether the deal with Musk and Twitter goes through or not, these recent events demonstrate how consolidating ownership can create a place of misinformation and distrust on the Internet, creating negative consequences in society. With one singular person or private company being in charge of such a large media platform, Rich believes that, in addition to fake news, fundamental ideas about democracy in America may be damaged.
"You don't want disinformation or hate speech to take over, but at the same time if you ban speech, it is very difficult to regulate, very nuanced balancing acts part of our democracy-this is part of the fragility of it," Rich said.
The "balance" between freedom of speech and spreading information that will harm others within any part of American society is nearly impossible to achieve. Following the media coverage on the Musk-Twitter deal, lessening of restrictions on posts will become idealized, but with more freedom throughout the media, people hiding behind the facade of a screen will become encouraged to post hate speech and spread fake news.
Behind the Byline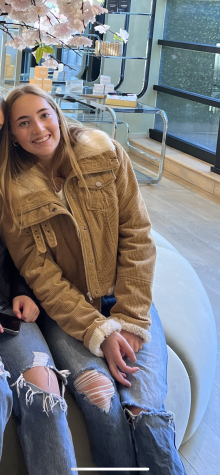 Brooke Kupferberg, Opinion Section Editor
Brooke Kupferberg is 2023-2024 Opinon section editor for the Wessex Wire. She enjoys listening to music, spending time with friends and family and taking naps. She also plays tennis for the school team and loves watching her favorite TV Show "Friends".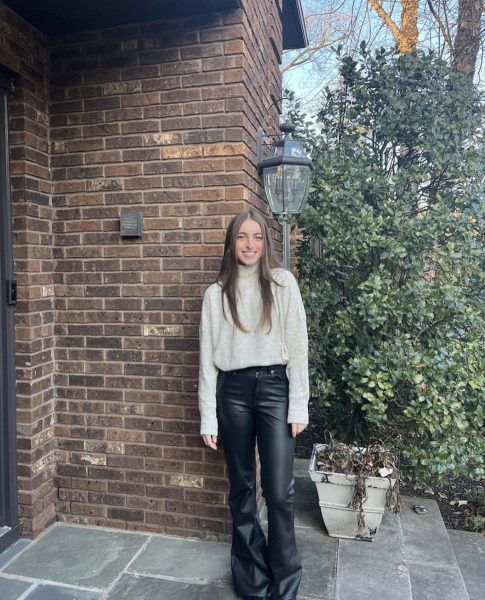 Ella Hermans, Opinion editor
Ella Hermans is an Opinion editor on the Wessex Wire! She enjoys spending time with her friends and family and listening to music. She plays for the West Essex tennis team, and her favorite show is "New Girl".