Texas shooting leads to gun control measures
19 children and two adults were killed in a shooting at Robb Elementary School in Uvalde, Texas on May 24. The devastation generated much debate regarding future prevention measures like gun control. 
In response to the shooting, as of Sunday, June 12, a bipartisan group of U.S. Senators revealed a tentative legislative deal addressing gun violence. In the past, Many of Texas' Republican leaders  rejected potential restrictions, but this deal has support from key Republicans. . The statement endorsing the deal was signed by 10 Democrats and 10 Republicans, showing increased likelyhood of being passed.
"Today, we are announcing a commonsense, bipartisan proposal to protect America's children, keep our schools safe, and reduce the threat of violence across our country," said a joint statement from the bipartisan group as reported by a June 12 NBC News article. "Families are scared, and it is our duty to come together and get something done that will help restore their sense of safety and security in their communities."
The deal discusses raising the minimum age to buy assault rifles to 21, requiring universal background checks and strengthening mental health funding. It also introduces "red flag laws" or gun control laws that allow firearms to be confiscated by police from those thought to be a danger to others or themselves.
The dominant negotiators of the deal are Sen. Chris Murphy and Sen. John Cornyn. Cornyn is a strong Second Amendment advocate who promises that the deal will not affect the gun rights of law-abiding citizens.
"Our plan increases needed mental health resources, improves school safety and support for students and helps ensure dangerous criminals and those who are adjudicated as mentally ill can't purchase weapons," the senators said as reported by a June 12 NBC News article. "Most importantly, our plan saves lives while also protecting the constitutional rights of law-abiding Americans."
Behind the Byline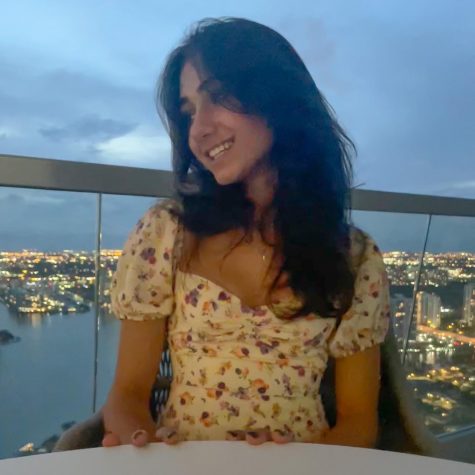 Hailey Cohen, Contributor
Hailey Cohen is a Staff Writer for the 2022-2023 Wessex Wire. She enjoys playing sports, but, more than anything, she loves spending time with her friends. When she has downtime, you can find her binge-watching Netflix or shopping.