SPECIAL FEATURE: To my best friend, Lucia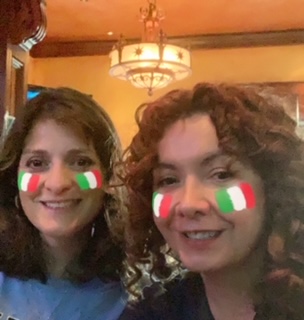 Editor's Note: Cristina Pivetta taught hand-in-hand with Lucia Bazzarelli as Italian teachers at West Essex since 2014. Within those years, Pivetta and Bazzarelli learned and grew together through the good times and the bad. Pivetta reflects on her time with Bazzarelli, sharing her kind words and memories of her best friend, who died May 15, 2022.
---
I met Lucia in March 2014 when, in anticipation of starting my job as an Italian teacher at West Essex, we exchanged multiple emails regarding the books used at school and my lesson plans. While mine were full of details and questions, hers were kind and welcoming, but short. She later admitted to me that she was not really reading them because she "had a good feeling" about me and she just wanted to see me in person. I always thought that the beginning of our collaboration at work and our friendship was very amusing, and it set the tone for the following nine years, during which there was not one day that we did not see each other or talk. 
She was to me my dear Micheal Scott: hilarious, witty, always positive, and she loved celebrating Christmas too! She was the reason why I stayed despite the daily difficulties. She was my rock and always managed to bring a smile to my face. In time, our friendship grew stronger, cemented by our love for Italian culture that we shared among many other things. Lucia was the most intelligent and competent person in this field I met in the USA. She had a deep and real knowledge of Italian literature and language. Nothing was superficial or fake in her, especially when it came down to her job. There was no question that teaching was her life along with her kids, Marco and Luca. Along with Ms. Anna Barbone and Mr. Neil Carrozza, she created one of the most successful Italian departments in N.J. and in the country.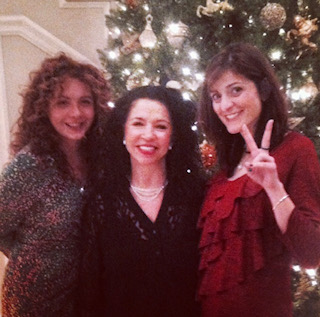 As she was able to see something in me in the beginning of our friendship, she had the same special ability to see through everybody else and was not afraid to express her feelings when she did not like or approve of something or somebody. In fact, she was extremely passionate about defending the rights of those who were mistreated in society; when she became the advisor of the GSA Club at school, I thought there was nobody else that would have been able to listen to the students and advise them better than her. I can still see her frantically typing emails directed to the whole school and it makes me smile. Those emails were written quickly and passionately, often accompanied by fierce and funny cursing, but always honest and expressing what a lot of people thought but did not dare say. She was worried that I learned to curse in English because of her and often apologized. I wish I could tell her how much more I learned from her. 
She was a real lady. Not a boring copy of one, but a real one: elegant, beautiful, kind, humble, optimistic, generous without having the need to show it to anybody, always honest even when it was not convenient, funny and daring. She started by being my mentor at work, but she never stopped and she became my mentor in life. She was my best friend and my American sister. 
Lucia used to open her phone calls with the sentence: "I have so much to tell you!" It was her slogan when calling me and her best friends. It had the power to make me burst into a laugh every time. I could not wait to hear what she had to say in her cheerful tone of voice. She was a great, unbeatable storyteller and fascinated all her students with her capability to talk about Italy. I feel so honored to have had her in my life and, just like all the students who were so lucky to be in her class, I miss her very much and will never forget her.