Girls lacrosse finishes atop Essex County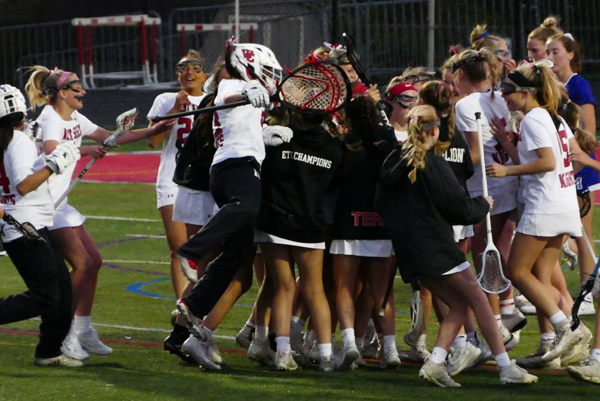 After a loss to Mountain Lakes in their opening game, the West Essex Girls Lacrosse team never looked back, finishing with an impressive 13-7 record. The team rallied in both the NJSIAA Tournament and Essex County Tournament, winning the ECT in close fashion.
After starting the season 4-4, the girls picked up two wins in games against Montclair and Ramapo. They defeated Montclair 15-14, finishing victorious in the high scoring affair. The win against IHA was no easier, with the 12-5 win giving the Girls momentum into the Essex County Tournament. 
 After acquiring the first seed in the ECT, the Girls got a bye in the first round of the tournament and were matched up against ninth seeded Columbia in the second round. After dominating Columbia 13-3, the Girls continued their streak by defeating fifth seeded Verona in the semi-finals. Now one win away from winning the ECT, the Girls are met with a rematch against Montclair. After being up 7-3 at the end of the first half, Montclair came back to score 4 goals in the second half. But the singular goal from West Essex in the second half would put them on top. The win crowned the girls ECT champions for the second straight season.
 Now with their eyes on the bigger prize, the girls entered the Group 2 North Jersey NJSIAA tournament. The girls were selected as the fourth seed in the tournament and would play 13th seeded Gov. Livingston in the first round. After a dominant 17-2 win, the girls would keep the momentum in the next round, defeating fifth seeded West Morris 15-5. Their season would come to an end after a devastating loss to a very strong first seeded Summit. 
To end the season, four players from the starting lineup, Gianna Macrino, Jordan Cohen, Cielle McInerney and Molly Simon were named first-team all Super Essex Conference.  
Behind the Byline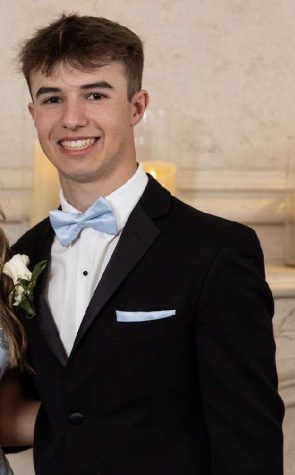 JJ Rella, Managing Editor
JJ Rella is a 2023-2024 Managing Editor for the Wessex Wire. When he isn't playing baseball he's most likely watching the Yankees game at home. He spends a lot of time watching and following other professional sports too, with his other favorite teams being the Packers and Knicks. He also never takes off his wireless beats headphones, listening to Tyler, The Creator, Drake, Frank Ocean and more on timeless loops.