The King of Clay is crowned once again
Rafael Nadal defeated Casper Rudd in straight sets on Sunday, June 5, to claim the 2022 French Open Championship title. The victory ensured Nadal his 14th French Open trophy as well as his 22nd Grand Slam title, making him the oldest champion in tournament history at 36 years old. Nadal is currently the record holder for number of Roland Garros titles won, and with each extension to his record, dethroning him seems even more impossible. 
Nadal continually asserts his dominance on clay court, and this year was no different. He won the last 11 games of the final round and didn't let Rudd, an ex-student at his own academy, win a single game in the last set. 
Injury set Nadal to play as the fifth seed in the tournament, which meant his toughest match in Paris would take place in the quarter-finals against another tennis great and one of Nadal's long time rivals, the number one seeded Novak Djokovic. This match proved to be as epic as tennis fanatics imagined as the reigning French Open champion, Djokovic, took on a revenge seeking, 13-time champion Nadal. The thriller concluded after four hours, and Nadal was off to yet another Roland Garros semi-final.
---
Photo Credit: "Rafael Nadal" by mirasha
Behind the Byline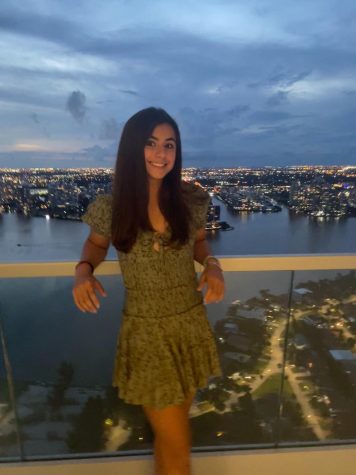 Jordan Cohen, Senior Chief Sports Editor
Jordan Cohen is a  2022-2023 Sports Editor for the Wessex Wire. She loves to play tennis, basketball, and lacrosse for the school. Jordan also enjoys hanging out with her friends, watching Netflix, especially two of her favorite shows "Grey's Anatomy" and "The Vampire Diaries".