REVIEW: New Netflix TV show stops hearts
They meet. They become friends. They fall in love. It's a tale as old as time, the love story we've seen play out hundreds of times in our favorite books, movies and TV shows. But this time, it's two boys falling head over heels for one another. This story isn't told enough in our media today, and "Heartstopper" is able to do it perfectly.
Heartstopper is more than just a simple love story. It's a story of coming to terms with who you are and finding the people who will love and support that true version of yourself. It's a story about feeling a love you never knew was possible, one you thought was only reserved for others. It's the story of thousands of people who never saw themselves portrayed on screen, who never felt that their story was worth telling – until now
The Netflix original show, adapted from Alice Oseman's comic book series, tells the love story of Nick Nelson (Kit Connor) and Charlie Spring (Joe Locke). As Nick comes to terms with his sexuality and Charlie becomes more confident in himself, the boys become friends and eventually fall in love. The show also follows the boys' close friends, Tao, Elle, Darcy and Tara, as they navigate sexuality and love in high school. "Heartstopper" has already been renewed for two more seasons, which will follow Nick, Charlie and their friends through Vol. 2 and 3 the comic books.
Fans of the "Heartstopper" comics have been thrilled with the on-screen adaptation, as the show is just how they imagined it would be. The TV show is a beautiful tribute to the comic book universe that Oseman created.
Behind the Byline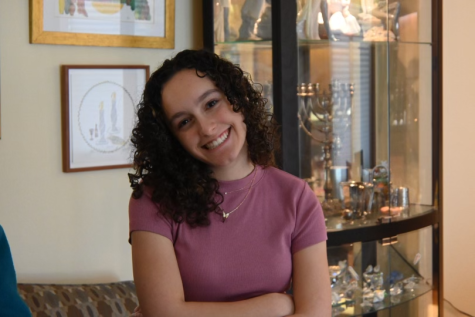 Eliana Rosen, Opinion Editor
Eliana Rosen is an Opinion Editor of the 2022-2023 Wessex Wire. When she isn't spending time with friends and family, she is probably listening to Taylor Swift on repeat. She spends her summers at Camp Ramah in the Poconos, her home away from home.