More details emerge about Texas shooting that left 21 dead
The nation was still reeling from the news that an 18-year-old gunman opened fire at Robb Elementary School in Uvalde, Texas, murdering 19 children and two teachers on May 24. It was the deadliest school shooting in the United States in a decade, since the massacre at Sandy Hook Elementary School in Connecticut in 2012.
The gunman, identified as Salvador Ramos, shot his grandmother in her home before driving a pickup truck and crashing it through a barrier outside the school, according to officials. When Ramos arrived at the school, he made it past an armed security officer. Eventually, he barricaded himself inside two adjoining classrooms, where he let out shots using an AR-15-style rifle, according to a May 24 New York Times article.
Ramos was inside the school for about an hour before a tactical unit from the Border Patrol arrived and shot him several times, killing him. During the standoff, he wounded two police officers, according to a May 25 New York Times article.
Prior to the shooting, the gunman said in a series of Facebook posts that he was going to shoot his grandmother before carrying out an attack at an elementary school. State police said they have not yet found any documented history of mental illness or criminal record, according to a May 25 New York Times article.
This shooting is one of more than 200 mass shootings to have been recorded in the United States this year. In wake of the Uvalde, Texas shooting, President Biden demanded action but did not call for specific gun control measures.
Behind the Byline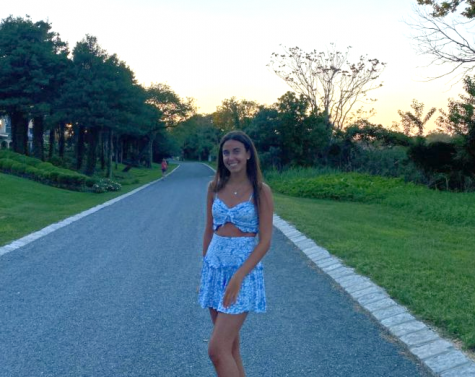 Lily Minish, News & Features Editor
Lily Minish is a News & Features Editor for the 2022-2023 Wessex Wire. She enjoys spending time with friends and family, going to the beach and traveling. Her favorite shows are "Grey's Anatomy" and "Gilmore Girls."