Concert season is making a comeback
The lights go down and an anticipatory silence sweeps through the crowd. When the spotlight hits, a roar charges through the arena. As soon as the music begins to play, every person in the room feels an immediate connection to one another. After almost a two year hiatus, concerts are starting to make a comeback and are more popular than ever before. Artists are eager to be on the road and on stage again, and fans are ecstatic to listen to music in person once more. Whether it is new artists or an old favorite, summer 2022 will surely be the season of live music. 
In March of 2020, due to COVID-19, all upcoming concerts had to be rescheduled or canceled. Not only was this devastating for musicians who had to postpone their tours, but for fans who were looking forward to these opportunities to see their favorite artists and scream the lyrics to hit songs.
"I'm so excited to see live music again," freshman Katie Holinstat said. "I've listened to a lot during COVID, but it's definitely not the same as the experience that you have at a concert."
Coachella and a variety of other festivals recently took place for the first time since 2019, and many musicians have begun their tours as well. Olivia Rodrigo's Sour Tour is a smashing success, with numerous concerts completely sold out. Coldplay has been on tour since March and has many upcoming dates for this summer. Ed Sheeran and Justin Bieber recently began their respective tours. Major bands and singers such as Big Time Rush, Rex Orange County, 5 Seconds of Summer, Twenty One Pilots, Haim and Machine Gun Kelly have tours scheduled for this summer as well. 
Summer concerts are popular each year because they provide musicians with an opportunity to perform in gigantic stadiums and other outdoor venues with nice weather for a majority of the concerts, so it is no surprise that a large influx of artists are beginning to tour once again this May or June. 
"I'm so excited for concerts to start again," sophomore Abby Malek said. "It's so cool to watch my favorite singers perform their music live, rather than just through a screen." 
Concert tickets, especially for popular artists, are notoriously difficult to obtain, and this is not new this year. The return of concerts has only made tickets to these shows harder than usual to obtain, as tickets for many concerts sell out almost immediately. A lot of people miss live concerts and the connections made at these shows, so there are more people attempting to buy these tickets. This is making the process much more difficult than before, and causing many fans to long for the opportunity to see their favorite musicians live. It has now become more difficult than ever to obtain concert tickets, with prices soaring and anxiety around buying tickets at an all-time high. 
If and when people get these concert tickets, the next step is to come up with the perfect outfit to match the occasion. People have been going all out with concert outfits, wearing colorful pants and dresses, fun hairstyles often including butterfly clips, boas, fun sunglasses and much more. Fans treat these concerts as a night to remember, and their outfits surely look like it. 
At the concerts, fans sing their hearts out alongside their favorite singers. A room full of people shouting every lyric to radio hits is an exhilarating feeling, and one which fans clearly seem to love, leaving them coming back for more. 
Concerts are compelling to all fans, giving them an opportunity to listen to their favorite music with others who enjoy it as well. The fun outfits and exhilaration and anticipation leading up to the event only add to the excitement. Although concerts have taken a break, they are back and better than ever for this upcoming summer. 
Behind the Byline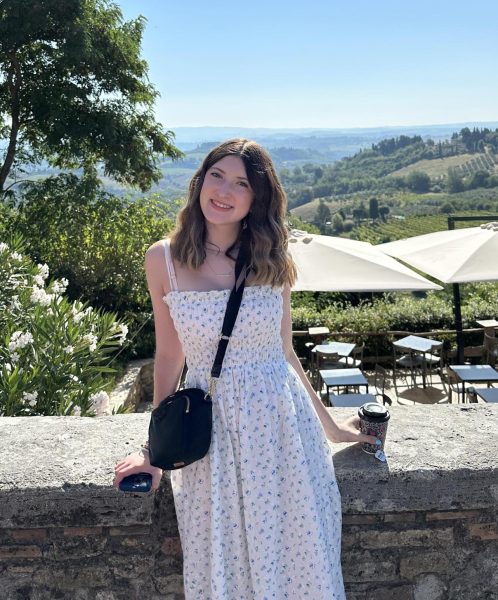 Molly Wolf, Managing Editor
Molly Wolf is a 2023-2024 Managing Editor for the Wessex Wire. When she is not spending time with her friends and family, she is usually scrolling through TikTok or listening to music. Her favorite singer is Taylor Swift and her favorite TV show is "Gilmore Girls."