Seniors prepare to hit the runway
The West Essex Foundation for Education (WEFE) will hold its annual senior fundraiser fashion show outdoors on the West Essex High School football field on May 15 at 4:30 p.m.
All proceeds from this event will go to WEFE, an organization that works to better the quality of education at West Essex by funding innovative programs that promote student achievement. 
"WEFE has funded almost every department at West Essex," WEFE president Michielle Kupferberg said. "We are thrilled to enhance technology at the school.  We have provided books, supplies, smart boards, the babies and more." 
The tradition returned last year after being canceled in 2020, but still had social distancing, masks and a limit of 250 guests. "The West Essex Fashion Show has become a long-standing senior tradition and event that the seniors look forward to each year," Kupferberg said. "This year is most special because we are finally able to celebrate without restrictions."
In self-chosen groups, seniors picked their outfits by theme. These themes include black and white, Saturday night out, summer business, preppy and more. After coordinating outfits and poses, seniors say they are getting excited about Sunday's event. 
"I am most excited to walk the runway alongside one of my best friends, Michael Campo," senior Tori Perez said. "We went through nights of shopping for our outfits, and I'm ready to enjoy every second of the show, especially considering this will be one of our last senior memories."
"I'm so excited to get dressed up and see everyone's outfits," senior Jenna Ebbinghousen said. "It will be a great opportunity to make more memories with my classmates before we all graduate."
As the end of the year approaches, the WEFE fashion show brings the senior class together, creating a memorable way to end high school.
"Having lost opportunities with Covid-19, we can appreciate even more how special a day this event is for the senior class," Kupferberg said.
Behind the Byline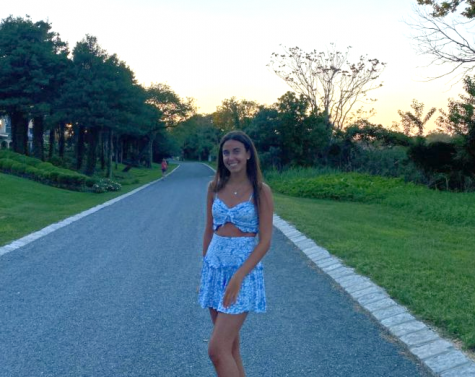 Lily Minish, News & Features Editor
Lily Minish is a News & Features Editor for the 2022-2023 Wessex Wire. She enjoys spending time with friends and family, going to the beach, and traveling. Her favorite shows are "Grey's Anatomy" and "Gilmore Girls."