Saint Peter's Peacocks pulls off the greatest upsets in NCAA history
When a small Jersey City school with no prior NCAA tournament wins in its school history entered the tournament, Kentucky was blessed with an easy first round matchup. Until they weren't. Not only is it the first time in NCAA tournament history that a 15 seed made the Elite Eight, but it is the first time that a team that faces challenges Saint Peter's hashad to endure left such a mark in the Big Dance. This is far from the average Cinderella story. 
What makes Saint Peter's victories against elite teams the biggest March Madness upsets of all time is the drastic difference of where these teams come from. Saint Peter's, with a basketball budget of about $1.6 million, was victorious over number 2 Kentucky, who has a basketball budget of about $18.3 million in the first round of the tournament. Saint Peter's budget could not even cover the funds to send their own cheerleading team to the tournament until Peacock TV took it upon themselves to send the Saint Peter's Cheerleading Peacocks to the tournament. 
In addition to the clear money contrast, Saint Peter's basketball arena is no larger than a high school gymnasium. However, this underdog of a team proved that no amount of money and resources can make any one team great.They also entered the NCAA tournament without a single ranked player and a single NCAA tournament win in school history under its belt. Being on a team like theirs, the only option is to outwork the competition. Money and facilities are great, but they don't outweigh hard work. 
One of the most newly recognized names in college basketball is Saint Peter's guard Doug Edert. He has risen to the occasion in March Madness scoring 20 points against Kentucky, 13 against Murray State and 10 against Purdue. His beloved personality and notorious mustache has won him an NIL Buffalo Wild Wings deal and a huge social media following. Along with a strong team dynamic, coach Shaheen Holloway led the Peacocks on their memorable run. This was Holloway's fourth season as head coach after a successful career as a point guard at Seton Hall. Holloway's confidence in players who he knows have been overlooked all season largely contributed to the success they saw in the tournament. 
To say that Holloway and company has put Saint Peter's on the map is an understatement. The success of Saint Peter's provides hope to other smaller schools that with chemistry and passion, this run and beyond is possible. Although they came just short of reaching the Final Four after a loss to UNC in the Elite Eight, we can confidently say that the Saint Peter's Peacocks have made history and made a run in this tournament that will be remembered as a true Cinderella story. The Peacocks are a force to be reckoned with.
Behind the Byline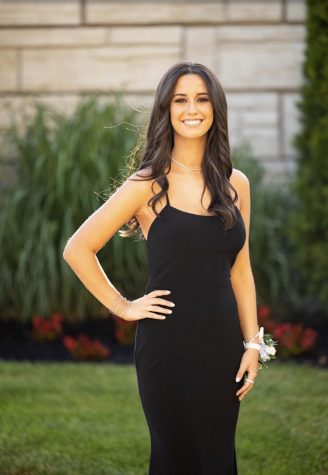 Tali Offir, Managing Editor
Tali Offir is a senior at West Essex and is the Managing Editor of the Wessex Wire! She enjoys playing volleyball in the fall and participates in other clubs at West Essex. She enjoys hanging out with her friends, going to sleep-away over the summer, and online shopping.