Students long for June Prom date
In the past, Junior Prom has always occurred in April. Due to COVID-19, the 2021 Junior Prom was held in June. Students seemed to think that the Prom being in June was better for everyone. 
A benefit of why students thought it was better was the warmer weather. Having the warmer weather prevented spring sport athletes from missing Prom activities.  
"As a Junior who went to prom last year, I got to experience having Prom in June which was great because I didn't have to worry about my lacrosse schedule," Andrew Adams said. 
West Essex athletics have been notorious for scheduling practices on the day of Prom. Sometimes they even have to go to practice with their hair and makeup done.  
"Since I play lacrosse in the spring, I have to worry about my lacrosse schedule when making my appointments for prom," Gianna Macrino said. 
The seniors seemed to have a great experience and think it would be a good idea to continue Prom in June. 
"Being able to have my Junior Prom in June was unmatched," senior Donnie Long said. "The weather was great and I had no baseball."
From talking to students around the school, the main issues of why Prom should be in June is the weather and spring sports. Although the administration decided to keep the prom in April this year, students hope it can be in June next year. 
Behind the Byline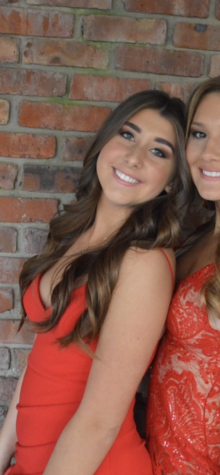 Jessie Faloni, Visual Media Editor
Jessie Faloni is a correspondent for the Wessex Wire. She enjoys being with friends and family, going to the beach, and traveling. Her two favorite shows are The Vampire Diaries and Gossip Girl.