Never count Brady out mantra reigns true with his "unretirement"
Apparently the label the "Greatest of All Time" in their prospective sports isn't the only thing that Michael Jordan and Tom Brady have in common. Just like Jordan announced his retirement and then decided he wasn't ready to give up the game, Brady announced that his farewell to football would be on hold. 
On Feb. 1, Tom Brady announced that it was time to move on from the game and focus on other parts of his life such as his family and his clothing brand. However, after 43 days of sitting on the sidelines, Brady proclaimed that he wasn't ready to move on. His unretirement comes as a complete surprise to many, but at the same time it actually makes sense that a talent like him would change his mind.
In the 2021-2022 season, Brady put up some of his best numbers yet, making his retirement announcement come as a complete shock. Over the past year Brady has talked about how he wouldn't retire until he felt his compete and talent were no longer in their prime. He planned for that day to come in his 50s. This is why when he announced his retirement at the age of 44 after one of his best seasons, football players and fans were left in complete shock. 
Sports fans and players around the world showed nothing but respect to Brady upon his retirement. He, arguably more than any sports figure, changed the game. Brady set a standard of discipline for people in not only sports but all categories of life. Brady entered the league as a second-string underdog. Having a never satisfied mindset, he transformed the way he ate, exercised and treated himself in order to be in the best possible shape for when his name was called. 
For 22 seasons Brady dominated the league. No player, fan or coach could ever count him out. He always seemed to make the impossible seem possible. It is because of this, that Brady's "unretirement" does not come as a surprise, never count him out. A legend like Brady could not stay sidelined for long, especially considering it feels as if he has aged like fine wine. 
Brady will return to the Tampa Bay Buccaneers for his 23rd season next fall. In a season of redemption, there is no doubt Brady will walk on the field with a chip on his shoulder and prove that the GOAT isn't done yet.
"These past two months I've realized my place is still on the field and not in the stands," Brady wrote in an Instagram post. "That time will come. But it's not now."
Behind the Byline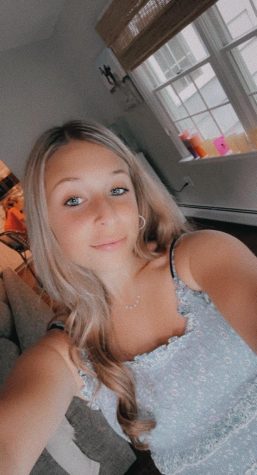 Remi Goldstein, Editor in Chief
Remi Goldstein is an Editor-in-Chief for the 2021-2022 Wessex Wire! She loves hanging out with her friends, listening to music, and playing soccer for both the school and her club team! Remi is an avid coffee drinker and Grey's Anatomy watcher.