We don't talk about Bruno, but we do talk about "Encanto"
As I write this in March, I was utterly shocked to discover that the most recent Disney movie "Encanto" was actually released in November, considering I still hear the smashing hit from the film "We Don't Talk About Bruno," daily on TikTok. Not only does Disney never fail to provide people of all ages with new characters to adore, they have also mastered the art of marketing through social media. 
According to the New York Times, "Encanto" has maintained No. 1 on Billboard's album chart for eight weeks and has earned the equivalent of just under one million sales in the U.S. With Lin Manuel-Miranda behind the lyrics, there is no surprise that the soundtrack's fast pace, pop-rap feel has society hooked. In addition to the vibrant Latin music, the movie brings light to the beauty of Colombian culture. 
After losing her husband to a violent mob, Abuela, the matriarch of the Madrigal family, was gifted with a miracle of a magical candle, so she could successfully raise her three children by herself. Once the children reach a certain age, they are granted access to an enchanted door that once opened provides them with a special gift. Whether this gift is super strength or the power to heal with baked goods, everyone in the family received one; until Mirabel. As the outcast, Mirabel had to navigate her way through life alone, constantly trying to prove herself to her grandmother. Mirabel's persistent optimism reunites the family and restores the miracle, all while teaching young viewers and reminding adult viewers of important lessons in life; everyone has their own unique purpose and place in this world. 
It is so refreshing to see a full-package children's film with such a captivating plot, enchanting depictions of culture and an eloquent tracklist. Disney+ is making such a conscious effort to bring diversity to their platform with "Soul", "Cocoa" and "Encanto" telling stories of minority groups. I also haven't been as impressed with animation since Disney's acclaimed "Frozen" from 2013. 
Overall, I think to get an 18-year-old hooked on a Disney movie and obsessed with the soundtrack says a lot about the power of "Encanto" and the charm of Lin Manual-Miranda's work. Although not everyone is as well acquainted with the film as I am, I can guarantee they've heard at least a snippet of the music on TikTok. "Encanto" is a movie for everyone and 100 percent deserves all the records it's breaking. 
Behind the Byline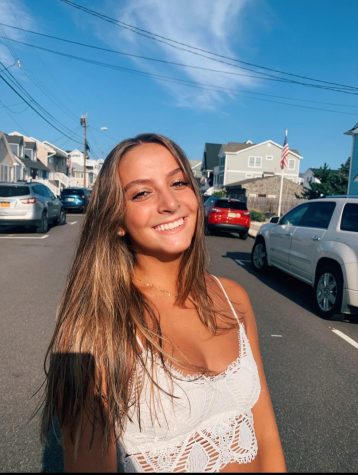 Isabelle Farina, Art Director and Advertising Editor
Isabelle Farina is the Art Director and Advertising Editor for the 2020-2021 Wessex Wire. When she is not dancing she is hanging out with her friends. She loves her dogs and the beach. She prefers to go by Izzy.