OPINION: Olympics aid Chinese government in burying sexual assault allegations
Media coverage has fizzled out and there isn't news of any official investigations; it seems the Chinese government has buried another source of conflict. The newest victim is three-time Olympian and Grand Slam doubles champion Peng Shuai.  
Back in November, Shuai accused former Chinese government official Zhang Gaoli of sexual assault. The allegation was posted on Weibo, a Chinese social media website, and was removed within minutes. Following the censorship, Shuai disappeared from public view. Outrage spread across the globe. Posts and coverage from newspapers and other tennis stars became a glimmer of hope.  
Though searches of her name were restricted, Shuai's post had gone viral. It was shared and discussed across platforms, blowing up much like accusations during the height of the #MeToo movement. Would this finally prove that there was hope in fighting back against Chinese censorship? Unfortunately, no. Much like suspicions that China was concealing the severity of COVID-19 at its start, distractions have led people to stop asking questions.  
Just three months since her post, headlines have replaced Shuai's name with those of medal winners and record breakers. The 2022 Beijing Winter Olympics has become the perfect distraction from the controversy. 
The location of this year's games aids in censoring the story and distracting the world. Not only has the Olympics filled the news in general, but specifically in references to China. It is becoming increasingly difficult to spread her story. And now without the help of Shuai herself, there may be no hope for justice. 
When she returned to public view weeks after her disappearance, Shuai claimed she had never made accusations against Gaoli. She also announced that she would be retiring from her tennis career and was spotted attending the Games. 
This shocking shift of attitude has raised suspicions and conspiracies.  Other than that, there isn't any known physical action being taken. Although the Women's Tennis Association has demanded an investigation, it is unclear if this has changed anything.  
It is simple to notice the clear trend of censorship when the Chinese government faces controversy. But there's another trend that occurs globally. People of power, specifically men, getting away with sexual assault.  
Sexual assault will always be entirely about control and power,   and those who get away with it have plenty. In America, allegations against presidential candidates are brushed off. Harvey Weinstein and Jeffrey Epstein lasted years in the public eye before the truth was uncovered. As we look back at our progress, though there is still much to be made, it is proof that future women like Shuai might stand a chance to combat censorship.  
Despite what seems to be another trending story that will be forgotten, as the Chinese government has almost completely buried the controversy, there's still hope. She has reached people globally, feeding feminist movements in China and leading to begs for justice. Although it is unclear if Shuai will receive the justice she deserves, I am positive that she will have a lasting impact on women all over the world. 
---
Photo Credit: "2019 Wimbledon Qualifying Tournament" by si.robi (CC-By-Sa 2.0) flickr.com/photos/[email protected]/48306194556/
Behind the Byline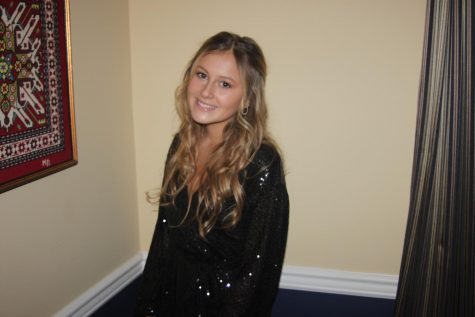 Brooke Murphy, Editor in Chief
Brooke Murphy is a 2022-2023 Editor in Chief for the Wessex Wire. She enjoys spending time with friends and traveling with her family. Brooke also plays lacrosse for the school and her favorite show is "The Office".