LVI: Rams take the Lombardi trophy home
The Los Angeles Rams emerged Super Bowl champions with their thrilling 23-20 victory over the Cincinnati Bengals on Sunday, Feb. 13 at SoFi Stadium, the home of the Rams. 
The Rams got on the scoreboard first and held most of the momentum throughout the first half. However, early in the third quarter the Rams began to self-sabotage. Rams quarterback, Matthew Stafford threw two quick interceptions to start the half. 
While the Rams imploded, the Bengals exploded. Bengals quarterback Joe Burrow threw a 75-yard touchdown pass to receiver Tom Higgins. It seemed like Cincinnati was going to complete their Cinderella story season. If there is one thing the league learned this season it's to never count out Burrow and the Bengals.
The Bengals held a 20-16 lead up until the final minutes of the fourth quarter. After a long drive filled with many flags, Stafford did what he does best. He read the field and was able to utilize his star wide receiver Cooper Kupp, the Rams best player of the season who went on to be named Super Bowl MVP.  Stafford went to Kupp and the Rams were up 23-20 with just over a minute left on the clock. 
Following the offensive excitement, the Rams had one more task: stop Burrow one last time. And that's exactly what they did. Forcing a fourth down, the Bengals lined up to throw in shotgun instead of running a QB sneak. Rams defensive tackle Aaron Donald capitalized on this final opportunity, sending Burrow to the turf. It was Donald's second sack of the game, and his most important. It was the play that ended the game. 
The blue gatorade was poured and the stadium was filled with energy from the top down. In a year of the underdogs and the unexpected, the Rams emerged on top. Claiming just their second Super Bowl championship in franchise history and being just the second team to win on their home turf, the Rams held the Lombardi trophy proud. 
Photo Credit: "Rams Cooper Kupp" by All-Pro Reel is licensed under CC BY-SA 2.0
Behind the Byline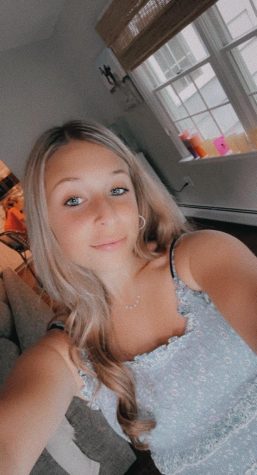 Remi Goldstein, Editor in Chief
Remi Goldstein is an Editor-in-Chief for the 2021-2022 Wessex Wire! She loves hanging out with her friends, listening to music, and playing soccer for both the school and her club team! Remi is an avid coffee drinker and Grey's Anatomy watcher.