W.E. Care Club hosts tree planting event
This May the W.E. Care Club is hosting a tree-planting event in the West Essex area. Their goal is to have 175 total saplings purchased and planted by members of the West Essex community in order to offset the high school's paper usage for the year. W.E Care is collaborating with the Tree Plenish organization for the event.
"Planting trees is one of the best things we can do to improve our environment and beautify our community." Florence said, "Trees take out harmful gasses like carbon dioxide from our atmosphere, add oxygen, provide shade and animal habitat."
For five dollars, students can buy their own saplings to take home or have the W.E. Care club plants them. The saplings will be available for pickup on May 1 or the following Monday.
There are three trees that can be requested: Red Maple, Common Apple and Sugar Maple.
"Planting native trees gives us something tangible that we can do together to help improve the West Essex community and care for the Earth that we depend on," Florence said.
If you are interested in purchasing one of these you can go onto the W.E. Care website, tpevents.org/school/1089, for further information.
Behind the Byline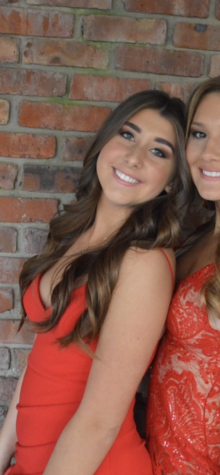 Jessie Faloni, Visual Media Editor
Jessie Faloni is a correspondent for the Wessex Wire. She enjoys being with friends and family, going to the beach, and traveling. Her two favorite shows are The Vampire Diaries and Gossip Girl.