Supreme Court strikes down Biden's vaccine mandate for large employers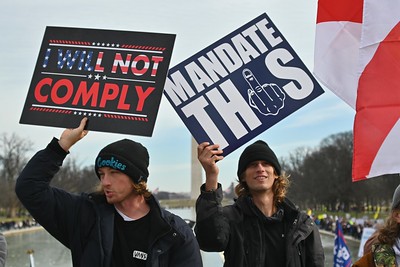 The Supreme Court in mid January blocked the Biden administration from enforcing vaccine or testing mandates for large employers. The plan was a key element in the White House's plan to address the Omicron variant. However, the court allowed a more limited vaccine mandate on healthcare workers at facilities receiving federal funds to be vaccinated. 
The vote in the employer mandate case was finalized in a 6 to 3 with the liberal judges in dissent. Alternatively, the vote in the health care mandate was finalized in a 5 to 6 vote with Chief Justice John Roberts and Justice Brett Kavanaugh bringing the liberal judges to a majority.
Biden welcomed the health care mandate ruling in his favor, stating that it would save the lives of health care workers and patients. However, he was disappointed in the employer mandate ruling, which he stated was "grounded squarely in both science and the law." 
The mandate "draws no distinctions based on industry or risk of exposure to Covid-19," the majority opinion said. Workplace safety measures issued by the Labor Department's Occupational Safety and Health Administration (OSHA) said that it does not justify 80 million workers required to be vaccinated, wearing masks, and being tested weekly. OSHA estimated that the ruling for large businesses would have saved over 6,500 lives and prevented 250,000 hospitalizations in the next six months. 
In a dissenting opinion from Justices Stephen Breyer, Sonia Sotomayer and Elena Kagan expressed frustration in the court's unwillingness to "counter the unparalleled threat that Covid-19 poses to our nation's workers."
"Underlying everything else in this dispute," they wrote, "is a single, simple question: Who decides how much protection, and of what kind, American workers need from Covid-19? An agency with expertise in workplace health and safety, acting as Congress and the president authorized? Or a court, lacking any knowledge of how to safeguard workplaces, and insulated from responsibility for any damage it causes?"
After two years since lockdown orders, America continues to adapt to a pandemic rather than counteract it. It seems that America is focusing on letting citizens live a normal life after years of lockdowns, social distancing, masks and zoom.
Behind the Byline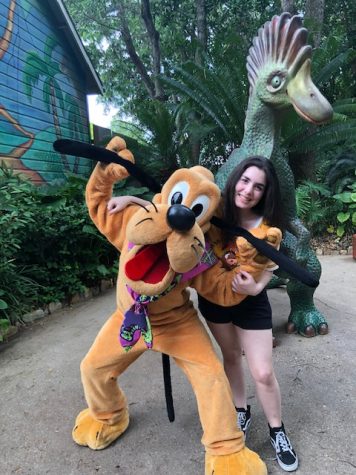 Catherine Khitiri, Senior Chief Visual & Social Media Editor
Catherine Khitiri is a senior at West Essex and the Senior Chief Visual and Social Media Editor for the 2021-2022 Wessex Wire school year.  She is a part of the Masquers of West Essex in both the fall dramas and the spring musicals, as well as a member of the Key Club, GSA, Cooking 4 a Cause Club, and Women's Empowerment Club. In her free time, she enjoys playing volleyball and singing.