OPINION: Lack of midterm preparedness is plaguing students, but it isn't their fault
As the second marking period wraps up, one issue leaves students stressed out and drowning in schoolwork: midterms. After hundreds of absences across grade levels and faculty due to COVID-19, students are still trying to make-up work and understand topics. A number of surrounding schools have canceled or altered their midterms, but the West Essex administration has shown no interest. 
In the fall of 2021 the future seemed bright. Despite a few absences across the board, daily cases were extremely low and the mask mandate in N.J. had an expected expiration date. That is until the omicron variant hit the United States. 
Proving its incredible ability to spread, omicron ripped through our community. The end of winter break was followed with empty desks and absent teachers. Due to a lack of a sufficient number of substitutes to cover all of the classes without teachers, the cafeteria was crowded almost every period. 
Now that capacity has started to go back to normal, the impacts still linger. Though most teachers who were out have been able to catch up, they are not forced to use their time reviewing the material they were out for. In some classes, midterm review days turned into a rush to cover topics. Teacher attendance, for many classes, is extremely significant to the extent in which information is absorbed and understood. 
Over the course of the last few weeks, five of my teachers have been absent since winter break, four of which teach classes with mandatory midterms. These absences have ranged between a few days up to two weeks. I found it incredibly hard to fully grasp the concepts I attempted to teach myself. Some of my teachers even had to fully postpone the introduction of new information due to the inability to teach it in a Google Classroom post. Though I'm definitely finding difficulty with midterms creeping up, I'm more worried about others.  
Students who were out due to quarantining found themselves struggling to not only understand what they missed, but make-up all of that work. Anyone who has missed even a  few consecutive days due to illness knows how much time and effort it takes to get everything they missed in on-time. I can't imagine what that is like after missing one to two weeks. 
In order to attempt to combat the impacts of mass absences, West Essex reimplemented a widely unmissed program, Zoom. Those out of school were allowed to join the newly offered Zoom calls during their classes, though their teachers were not obligated to respond to any comments or answer any questions. 
Despite this assumed solution to the problem, it had its discrepancies. Teachers forgot to open up the calls and COVID-19 symptoms made it difficult for some to complete work. Students were still lagging behind. 
 It is fundamental that all grade levels are efficiently prepared for midterms, especially due to our inability to take them last year. Because midterms were canceled in 2021, students significantly have less experience. As a junior, It would be inaccurate for me to expect them to be similar to freshman year. Being that 10 percent of our final grade relies on midterms and there is an overwhelming lack of preparedness among students, amending midterms needs to be taken into consideration. 
Though midterms are next week and it's unlikely that a cancellation will occur this late, there needs to be an understanding and a discussion on how this is affecting certain students disproportionately. 
Behind the Byline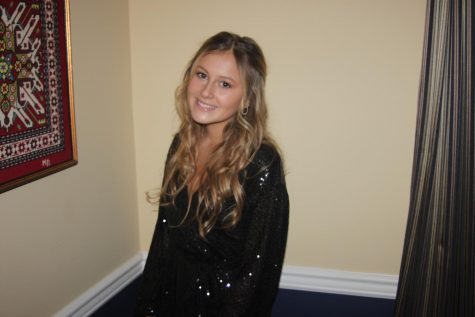 Brooke Murphy, Editor in Chief
Brooke Murphy is a 2022-2023 Editor in Chief for the Wessex Wire. She enjoys spending time with friends and traveling with her family. Brooke also plays lacrosse for the school and her favorite show is "The Office".