St Luke's Teddy Balkind dies in tragic hockey accident
Complete tragedy struck on Jan. 6 when St. Luke's sophomore Teddy Balkind, 15, died as a result of a severe injury during his junior varsity hockey game against Brunswick School. 
Balkind fell to the ice during the game and before he was able to get up, an opposing player was unable to slow down and ran into him. Against all odds, the complete unimaginable happened. The skate of the other player cut Balkind's neck.
The refs immediately stopped the game, emergency services  were called and the school trainers rushed to the ice to do as much damage control as possible until the paramedics arrived. Despite the medical team's best efforts, Balkind did not survive surgery. His death has led to grief and shock being felt not only in the St Luke's community, but all over the country.
To honor Balkind and his devotion to the game, hockey players around the country have been leaving their sticks or other hockey equipment on their front porch. The National Hockey League as a whole along with specific teams like the New York Rangers and New York Islanders have also sent their condolences and heartbreak to the Balkind family. From retired to professionals to recreational players, hockey players around the nation have put their sticks on their porch as a symbol of their support during this tragic time. 
Balkind is a longtime hockey player who had played on the New Canaan Winter Club team along with his school team. His passion for the game was apparent, but he is being remembered for much more than that. 
"We lost a tremendous young man," Clark Jones, the director of  New Canaan Hockey Club wrote on Twitter the Friday following Balkin's death. "Always smiling, a great teammate, and a passionate hockey player."
This death has prompted  a demand for neck guards to be worn in all levels of hockey. Sadly, Balkind's death is not the first type of injury sustained from a skate cutting the throat. Luckily most accidents have resulted in the player's surviving, but it is starting to get officials and league coordinators to consider implementing mandatory neck guards to be worn during games.
Balkind's death leaves the country mourning and feeling an overwhelming wave of sadness. All we can do is stand behind the St. Luke's community and his family to help them get through the unimaginable. 
Behind the Byline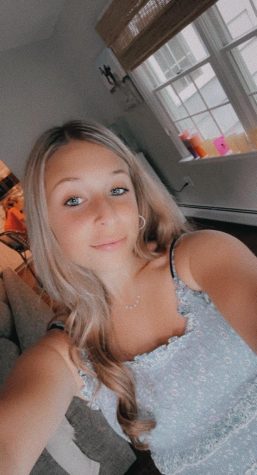 Remi Goldstein, Editor in Chief
Remi Goldstein is an Editor-in-Chief for the 2021-2022 Wessex Wire! She loves hanging out with her friends, listening to music, and playing soccer for both the school and her club team! Remi is an avid coffee drinker and Grey's Anatomy watcher.