The Wire Wrap-Up: Top 5 artists of 2021
2021 definitely brought us a plethora of experiences, both good and bad. One of the greatest things we gained from the past year was new music. The music industry was in motion at all times, between artists new and old. 2021 was the year for a lot of great artists, but here are the ones that I believe truly owned the year.  
#5 Lil Nas X 
Lil Nas X has released hit single after hit single throughout the entirety of 2021. He kicked off the year with "Montero (Call Me By Your Name)" which debuted at number one on the Billboard's Hot 100 chart. This single created an uproar of controversy over the music video's visuals and theme. The video was set partly in hell and showed visuals of satanic images, which the public was not fond of. He also partnered with Nike to sell 'Satan Shoes', a modified version of Nike Air Max 97s featuring an inverted cross and drops of real human blood. These were used as a promotion for the hit single, which brought an immense amount of attention to the artist. If anyone caught the public's attention this year, it was definitely Lil Nas X. 
#4 Kanye West
After a long delay, Kanye West released his highly anticipated album "Donda" in late August. The 27-song album brought a whole new sound to West's discography, and the singles were truly amazing. West made his comeback more powerful than ever, as this album still reigns on the charts. 23 out of the 27 songs received a position on the Billboard Hot 100 charts. West gained his hype back again in 2021, and there is no doubt he will do it again in 2022. 
#3 Drake
Drake, aka "Certified Lover Boy", returned with his sixth studio album early in September, and it instantly gained an immense amount of popularity. A handful of the tracks became viral on TikTok, such as "Way 2 Sexy" and "Fair Trade." Every single song off of the album is catchy, and there's not one that didn't gain fame this past year. Drake is, and will always be, one of the greatest rappers of our time. 
#2 Doja Cat
From a small, sarcastic-song creator to a show-stopping performer, Doja Cat has turned the world into "Planet Her." Doja released her third studio album titled "Planet Her" on June 25, 2021, and it instantly broke the charts. Featuring top hits such as "Kiss Me More" and "Need to Know," the album was an absolute hit. "Kiss Me More," her debut single off of the album, reached over 3.5 million streams on Spotify alone. Doja Cat ran the industry this year, and she's just getting started. 
#1 Olivia Rodrigo
Beginning her fame with her debut single "drivers license," Olivia Rodrigo permanently made her mark on the music industry. She released three hit singles before releasing her full album and climbed her way up to the number one spot on all music charts with ease. Her debut album "SOUR" completely took the world by storm and instantly boosted Rodrigo into the beloved artist she is now. Rodrigo has a tour planned for April 2022, and in addition to this announcement, fans are eager to hear what other songs she plans to gift listeners with in 2022. This truly was Rodrigo's year, she took the music industry by storm and became a global phenomenon, making her the biggest music success of 2021 and you cannot tell me otherwise. 
Behind the Byline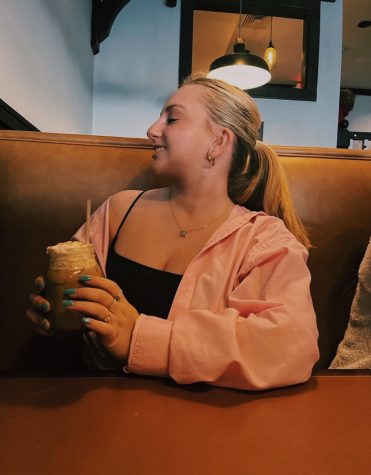 Ally Uhlendorf, Editor in Chief
Ally is an Editor in Chief for the 2021-2022 Wessex Wire staff. In her free time, she is either with her friends, listening to Harry Styles, or singing. Fun fact: If you get her a caramel iced coffee from Dunkin, she will love you forever.