Novak Djokovic is aced by the Austrialian government
Novak Djokovic, the top men's singles player in the world, has had his visa revoked for a second time since his arrival in Melbourne, Australia, and as a result, has been disqualified from the 2022 Australian open. Djokovic had been promised an exemption from the vaccine mandate due to a positive PCR test from Dec. 19. But when he landed, he was detained by the government and had his visa revoked. 
On Jan.13, a few days after the initial revocation, the Australian government decided to cancel it for a second time. They said that it was in the best interest of the entire country in order to protect their citizens. Though presumed deportation would follow, the government agreed not to until the case had ended. If he was to be deported, it could lead to him receiving a three-year ban from the country. This could be detrimental to Djokovic's career. 
Authorities said that they believe allowing Djokovic to stay in the country, regardless of his vaccination status, would create excitement within anti-vaxxers that it is acceptable to avoid the vaccine. 
Djokovic himself, as well as the tennis community and fans surrounding him, have been left with utter confusion on whether or not he will have the opportunity to participate in the tournament. It was settled in court that his visa would be restored, but the Serbian tennis player was left uncertain if he would be granted the chance to take the court for the first round on opening day. 
For the top men's player in the world, the 2022 Australian open is more than just another tournament, it's his opportunity to pass Rafael Nadal and Roger Federer in total number of grand slams, and take home his tenth Australian open title.  
---
Photo Credit: "Djokovic" by mirsasha is licensed under (CC BY-NC-ND 2.0)
Behind the Byline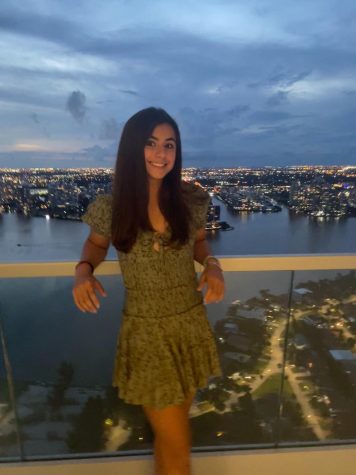 Jordan Cohen, Sports Editor
Jordan Cohen is a  2021-2022 Sports Editor for the Wessex Wire. She loves to play tennis, basketball, and lacrosse for the school. Jordan also enjoys hanging out with her friends, watching Netflix, especially two of her favorite shows "Grey's Anatomy" and "The Vampire Diaries".