Emotions are high in season two premiere of "Euphoria"
After two-and-a-half years since its pilot episode, HBO original series "Euphoria" finally released the first episode of its second season last Sunday. The popular drama, known for its outlandish high school characters, stunning makeup and costumes and exceptional soundtrack by Labrinth, follows the life of 17-year-old Rue, a drug addict fresh from rehab with no plans to stay clean. The series also tackles the life of Jules, Nate, Cassie, Maddy, Kat and Chris as they navigate through the dark side of adolescence and young-adulthood. While the first season was wild enough, the second season will perhaps offer a darker approach since Rue's official relapse at the end of season one.
With only one episode out so far in season two, it is difficult to give a detailed prediction of what's to come. However, from what fans have seen so far, more drama is imminent. The episode opens with Rue's dealer, Fezco "Fez's" childhood upbringing: selling drugs with his grandmother and adopted younger brother, Ashtray. One thing for sure is that the second season will provide greater background details on more minor characters, perhaps such as Lexi, Gia or Ethan. 
In an interview on NBC's "Today" on Tuesday, Zendaya, who plays Rue, spoke out about the new season.
"I think it's far more emotional than the first season. Much like the film stock that we use this season, which is also different, it's high contrast, meaning the highs are high, the lows are low. And when it's funny, it's really funny. And when it's painful, it's really painful."
Emotions are high for the latest season. In the tension-filled reunion between Jules and Rue since that night at the train station, their friendship-romance blooms. With the introduction of a new character, Elliot, could his presence sever their rocky relationship? Will Cassie's guilt over breaking Maddy's trust get to her? Will innocent Lexi explore her new friendship with Fez? What other unhinged activities will take place between the teens? Many questions are left unanswered until next week. Fans cannot wait any longer for Sunday.
Behind the Byline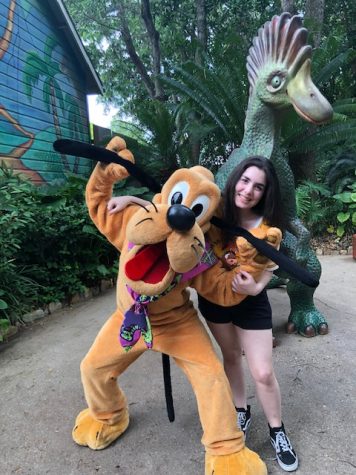 Catherine Khitiri, Senior Chief Visual & Social Media Editor
Catherine Khitiri is a senior at West Essex and the Senior Chief Visual and Social Media Editor for the 2021-2022 Wessex Wire school year.  She is a part of the Masquers of West Essex in both the fall dramas and the spring musicals, as well as a member of the Key Club, GSA, Cooking 4 a Cause Club, and Women's Empowerment Club. In her free time, she enjoys playing volleyball and singing.