The 10 pizzas WE are eating
West Essex is fortunate enough to be surrounded by a plethora of great pizza places. Deciding on one can be an issue of debate that can divide friends and even separate families. Please keep in mind that certain restaurants are known for different types of pizza so the number rankings aren't totally perfect. 
1. Tony Ds- Caldwell
Known for its grandma pie, Tony D's is a West Essex favorite. With a thin, crunchy crust and fresh mozzarella and basil, this pizza can be eaten in full quite easily. Barstool's Dave Portnoy even rated the regular pie a 7.9, pretty high especially considering that's not even what this pizzeria is known for. You can tell Tony Ds is all about the pizza because it's exclusively delivery and take out, with only one table to sit at.

 
2. Mainline- Little Falls
Mainline is a great spot for a standard pie. Each element of this pie works together to make it as stellar as it is. Unlike Tony D's however, this place offers options other than just pizzas and a small number of other menu items. Mainline has a pretty extensive menu for a pizzeria. Similarly, it's best to just pick up or order delivery from this place
3. Franco's- Caldwell
Another place that's great for a standard pie. Unlike the previous two, there is plenty of room to sit down and enjoy with a more pizzeria-style area in the front and more of a dining room in the back, as well as a private party room if you feel so inclined as to host a meal here for a large group. 
4. Angeloni's- Caldwell
Angeloni's local pizza spot that's been reviewed by Dave Portnoy. Famous for its "thinny thin" pizza, this spot deserves the whopping 8.8 score earned from Portnoy. I honestly don't know how they get this pizza to be so thin, but I'm not one to question a good thing.
5. Sun Ray- Little Falls
If you order from Sun Ray, the Sicilian is a must. With a fluffy crust, fresh mozzarella, and delicious tomato sauce, this place is definitely worth a try. Yet another that is just for pickup and delivery, you know they're serious about their pizzas.
6. Pizza Terminal- Verona
Yet another local pizzeria that's been reviewed by Barstool, however not the pie that this place is famous for, so we'll just disregard that for now. Their swan song is their Sicilian pie, which is not what you'd expect. With the cheese underneath the sauce, this pie offers a unique pizza experience that's sure to please. This pizzeria also boasts a sort of pizza museum with a wide variety of pies on display for your choosing.

West Essex's own Sam Prince rated Pizza Terminal's Barstool "thinny thin" pie an 8.8.
7. La Pizza- Roseland
Owned by the father of West Essex students, La Pizza is a Roseland/Essex Fells institution. Kids who live nearby walk here to hang out with friends and enjoy some pizza or even chicken fingers and fries. Not only is the pizza good, but it's a vital part of the surrounding.
8. Il Panino- Fairfield
In addition to its deli, Il Panino's pizza never disappoints with a fluffy crust that never comes burnt. Full transparency, I've never been here myself but I've received rave reviews from those who frequent this place.
9. Rusillo's- Caldwell
With a casual pizzeria in the front and more of a dining room setting in the back Rusillo's does not miss, pizza or otherwise. Russilo's is truly a crowd-pleaser with quality food for everyone.
10. Forte- Caldwell
Forte is a West Essex favorite for a few reasons: it's quick and easy, the food is good, and has a convenient location. Located right next door to Guerriero's Gelato, formerly known as Gelotti, this spot is perfect for a nice pizza-ice cream night. In addition to the pizza, Forte's pasta fagioli is commonly talked about.
Behind the Byline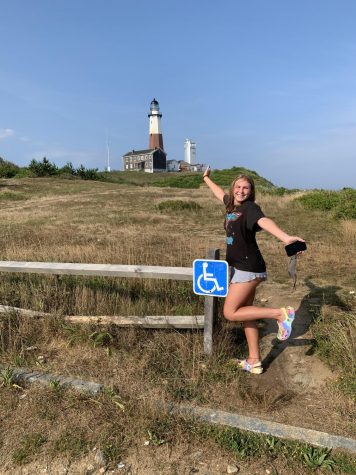 Charley Rich, Senior Chief Opinion Editor
Charley Rich is the senior chief opinion editor for the Wessex Wire. She swims for West Essex and does spring track where she desperately tries to pole vault. In her free time, she plays with her dogs, Gus and Huck, or eats Tony D's grandma pizzas.