New Zoom policy put in place due to increasing student absences
On Monday, Jan. 3, West Essex High School principal Caesar Diliberto sent an email to students and parents addressing the temporary accommodation for students who are remote due to COVID-19. Beginning Wednesday, Jan. 5, teachers will have a Zoom link accessible via Classroom for students who are absent for any reason to log onto during their class period.
The administration is anticipating a higher than usual number of absences in the upcoming days with the recent surge in positive COVID-19 cases. The hope is that this will minimize the amount of instructional loss for those who can not be in-person. However, it is not guaranteed that teachers will be able to engage or answer questions virtually. This way, they can at least listen in to the lesson that is being taught in the classroom.
Diliberto put strong emphasis on the fact that this is not a hybrid learning environment or remote instruction. Those that are physically absent from school will receive an unexcused absence, unless they have submitted medical documentation or were excused by the school nurse.
This policy is going to be re-evaluated on a weekly basis as new procedures are requiring the school to experiment with possible solutions to these circumstances. Included in the email is a link to a Google form that students should complete if they are experiencing technical problems; the form submission database will be checked regularly.
Behind the Byline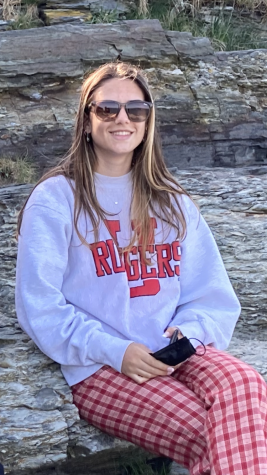 Gabby Pawlowski, Senior Chief News & Features Editor
Gabby is one of the two senior chief news and features editors for the 2021-2022 staff on the WessexWire. When she's not playing soccer or lacrosse, Gabby likes to watch shows like American Horror Story and Scream Queens. Her favorite food is burritos. She wants to work in the field of psychology at some point in the future and takes interest in astrology. With her 3 friends Ally, Jamie and Roxanne she has a podcast called "Ragja that!" which you can stream on Youtube and Anchor.