University of Michigan football honors shooting victims
On Nov. 30, 2021, Oxford High School in Detroit, Mich., was struck with tragedy when a 15 year old student brought a handgun to school and began firing at students. Oxford's star football player, Tate Myre, heroically lost his life when a bullet hit him as he charged the shooter in an attempt to dismantle the weapon from him. Myre was respected by his classmates and was viewed as a role model both on and off the field. To honor his courageousness, the University of Michigan honored him in their game against Iowa on Dec. 4.
For the first time since 2004, the University of Michigan's football team defeated Iowa on Dec. 4 to take home the BIG 10 title. Not only did the University bring home Michigan fans a big win, but they touched the hearts of the Oxford community by scoring 42 points, Myre's football number. Michigan's twitter account released a tweet, "42 for 42. #OxfordStrong"  to honor Myre's heroic efforts. The Wolverines represented Myre and the lives that were lost through the symbolic patches they wore on their uniforms. Michigan fans across the country are ecstatic with the accomplishment of their team, but will forever remember the scoreboard represented more than just the final score.
---
Photo Credit: "The Big House" by Dennis Sparks is used courtesy of Creative Commons (CC BY-SA 2.0) 
Behind the Byline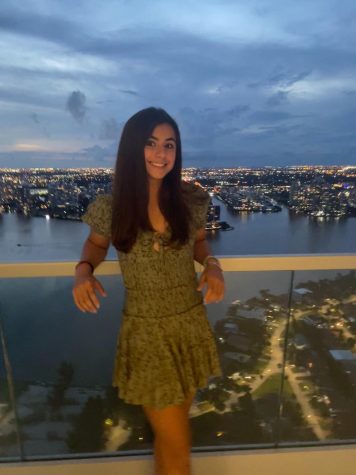 Jordan Cohen, Senior Chief Sports Editor
Jordan Cohen is a  2022-2023 Sports Editor for the Wessex Wire. She loves to play tennis, basketball, and lacrosse for the school. Jordan also enjoys hanging out with her friends, watching Netflix, especially two of her favorite shows "Grey's Anatomy" and "The Vampire Diaries".