Henry Ruggs III drunk driving accident kills one and puts end to his career
Former Las Vegas Raiders wide receiver Henry Ruggs III was charged with four felonies and a misdemeanor from a drunk driving accident on Nov. 2, 2021. The crash left 23-year-old Tina O. Tintor and her dog dead. As the fatal crash continues through the court process, more information is being discovered.
At 3:39 a.m., police heard reports of a car crash, and when they arrived at the scene they were met by a Toyota engulfed in fire. Tina O. Tintor was the 23-year-old woman that died in the crash, along with her dog on Rainbow Boulevard in Las Vegas. 
Ruggs was reportedly driving more than two times over the legal limit of blood-alcohol consumption, as well as going 156 mph seconds before the fatal crash. Ruggs and his girlfriend Kiara Je'nai Kilgo-Washington were both injured and rushed to University Medical Center. 
Ruggs was charged with a multitude of counts by prosecutors, including two for driving under the influence causing death or substantial harm and two for reckless driving. He was also given a misdemeanor for having possession of a gun while under the influence. 
Ruggs was a previous first-round pick by the Las Vegas Raiders back in 2020, and had promise to be one of the game's better wide receivers. As a result of the charges, Ruggs was fired from the Raiders, coming just weeks after the resignation of head coach Jon Gruden. 
Behind the Byline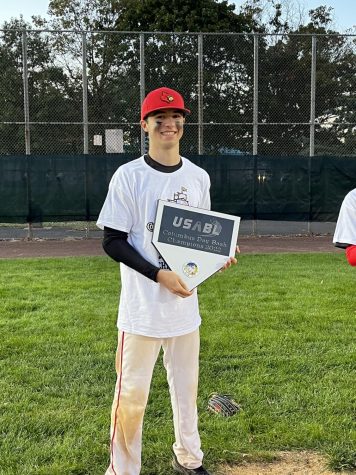 JJ Rella, Sports Editor
JJ Rella is a 2022-2023 Sports Section Editor for the Wessex Wire. When he isn't doing something baseball related, usually he's spending time with his family or friends. But most of the time he's watching sports, cheering on the Yankees or Seton Hall. He also has a driven passion for music, listening to Tyler, the Creator, Drake and more.