Top 5 Christmas Movies
As the holiday season approaches everyone's favorite Christmas flicks air on TV again. While there's a variety of options to watch all over, here are the top 5 must-see Christmas movies, including personal favorites, that you can't miss out on this season. Hand-selected and evaluated, these movies have the most spirit, humor and best cast each uniquely worth watching.
Behind the Byline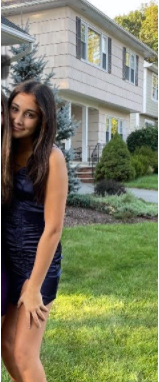 Alle Cesare, Correspondent
Alle Cesare is a Correspondent for Journalism II class in the school year 2021-2022. She enjoys playing softball, going down the shore and going to beach. She also loves to do things with her friends and family.
Gabby Angelo, Opinion Editor
Gabrielle Angelo, but you can call her Gabby, is an Opinion Editor for the 2022-2023 Wessex Wire! She likes to play volleyball for her club team and spend time with friends at the beach. Her favorite show is "The Vampire Diaries" and she loves to watch scary movies!