Kenosha, Wis., shooter found not guilty on all counts
Ed note: Updated Dec. 21 with more information on the case
Kyle Rittenhouse was acquitted of all charges on Nov. 19, after shooting three men, killing two of them and injuring the third during a protest against police brutality in Kenosha, Wis.
Rittenhouse argued that his actions were done in self defense which eventually led to the jury's decision to find him not guilty.
According to a Nov. 19 article from National Public Radio, he was accused of first degree reckless homicide with the use of a dangerous weapon, first-degree recklessly endangering safety, first-degree intentional homicide, attempted first-degree intentional homicide, possession of a dangerous weapon under 18 and failure to comply with an emergency order.
These seven counts were dismissed due to both confusing sides to the situation and the lack of evidence. Videos taken at the protest do not paint a clear picture of whether Rittenhouse was acting aggressively or in self defense.
As a result, the jury found him not guilty on all counts, and his trial as a whole brought more notice onto issues and questions having to do with gun rights and violence, specifically at racial justice protests.
Behind the Byline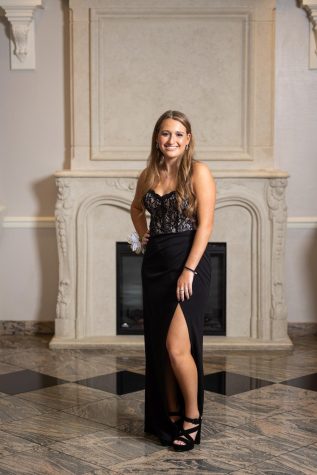 Lindsey Leitner, Managing Editor
Lindsey Leitner is a Managing Editor for the 2022-2023 Wessex Wire.  She enjoys spending time with her family and friends and playing on the school tennis team.  In her free time, she likes to watch Netflix, read, and play with her dog.