Football Knights look to take revenge against West Morris Central
Flashback to Thursday Aug. 26 the Football Knights traveled to West Morris Central to play in their 3rd scrimmage of the season. To everyone's surprise, the Knights seemed to have come out struggling to find the momentum of their game. "There was a lack of intensity and urgency in that scrimmage" Assistant coach Tim Glenn said. "Sometimes players know that even though it is a game scrimmage, It doesn't really "count." 
It was a lesson learned for the Knights and after that they quickly adjusted their game play which led them to dominate in their regular season. "I think the boys have improved in almost every facet of the game since then," Glenn said. Proving their tremendous improvement since preseason, the Knights had blown out Wayne Valley in the state quarter final round, and have recently had another tremendous win against West Millford in the semi finals. The nerves are starting to surface, knowing their season will be coming full circle.
The boys will travel to West Morris Central on Friday Nov.19 to have a shot to be crowned  state champions. The Knight's have completely improved and transformed their game since the two teams last met. Friday's winner will be moving onto the Group final which will be played at Metlife stadium. "Most of the supposed "stars" of the team will need to do the little things that go unnoticed by the casual fan" said Glenn. "That is what separates the pretty good teams from the excellent teams."
Behind the Byline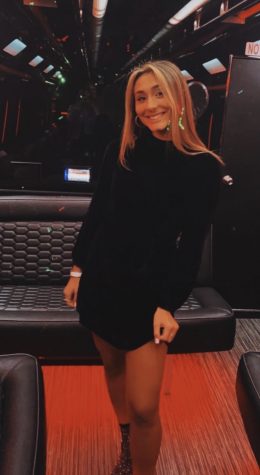 Alivia Sabato, Visual Media Editor
Alivia Sabato is a Visual Media Editor for the 2022-2023 school year. She previously worked as a Sports Editor and Contributor.